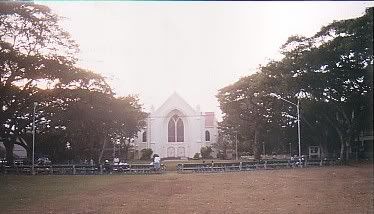 I never understood before
I never knew what love was for
My heart was broke, my head was sore
Tied up in ancient history
I didnt believe in destiny
I look up you're standing next to me
What a feeling
What a feeling in my soul
Love burns brighter than sunshine
Brighter than sunshine
Let the rain fall, i don't care
I'm yours and suddenly you're mine
Suddenly you're mine
and it's brighter than sunshine
the best in life are yet to be emancipated from an eternal slumber waiting for the right moment to be hatched into the stillness of things. and yet, it is clearly devoided from a lifeform that resides in the complexities of surviving in a fairly tumultuous actuality. in fact one can only anticipate, in subsequent time, for the deliverance of what is essential in a reasonably pre-destined realm. and even so, we are hopeless nomads that are outnumbered from a disparity who refuse to give in to conformity only because they are at ease with accessible mediocrity. however, how adept we are in prompting them to be reformed to our rationalism is the undertaking of where you've been and what, by a great deal, you've attained. and if you have compassed that level of acquisition, you can acclaim that you've lived in accordance to what everyone has surmised. but aftermost, your own morals are renounced.
---
don't mind me, i just want to know if the same thought is still present when dealing with thesaurus. answer's no, cause i didn't have any idea of the concept i intended to write in the first place. this has got to be one of the most senseless entries i have.
sayang naman rin kung idedelete ko.
hehe. oh well, at least it's better than a blank screen (subject for debate). but still,
blog ko 'to!
speaking of this blog. whoa! version 4.0 of blog-city's up. only change that i know as of the moment is i can control my gutter panel already (the one on the left). i also like the new look inside. neat and formal.
utak ko ngayon bangag. Â 
posted Thursday, 9 June 2005
made this comment,
hey ed, blog city was giving me a headache this past few days but it's better na 🙂 glad to see another entry from you!
take care nicole
comment added :: 10th June 2005, 02:05 GMT+08
ravissant made this comment,
i like the song that's playing here. what's it called?
rav
comment added :: 11th June 2005, 20:12 GMT+08
nix made this comment,
"You can acclaim that you've lived in accordance to what everyone has surmised. but aftermost, your own morals are renounced." -> I totally agree, i think this is why most adults, parents, oldies, are miserable with their lives.
comment added :: 13th June 2005, 11:47 GMT+08
ed made this comment,
nicole: haha, thanks nic! sabog lang talaga.
rav: aqualung – brighter than sunshine. 🙂
nix: it's a choice of giving in to the rules or creating your own. but what bothers me is not the people who have that decision, it's those who die without ever knowing that an option actually exists. gud luck sa skul nix!
comment added :: 14th June 2005, 18:33 GMT+08
CNBGirl made this comment,
comfort in numbness? i like! i like!
aliw ang aqualung no? love the whole album. 🙂
comment added :: 16th June 2005, 19:04 GMT+08
Shawty made this comment,
we sometimes have the choice but when somebody decides for us its beyond our control.
comment added :: 17th June 2005, 07:46 GMT+08
edandhisdarkgreenlife made this comment,
cnb: thanks! mabuti naman!
shawty: kaw tenz? okay an ang tagay queen? hehe. ;p
comment added :: 21st June 2005, 19:46 GMT+08
Please don't forget to confirm your subscription by checking your Inbox.
---
soloflightEd.com is a travel blog by Edcel Suyo. He enjoys performing headstands and crazy stunts during his trips in the Philippines, Southeast Asia, and the Middle East. Now based in Dubai, United Arab Emirates and working to earn a living, he takes time to enjoy the city and travel during weekends.
For updates, Like his page on Facebook or Follow him on Twitter.
For questions, advertising, and other concerns, shoot an email to ed@soloflighted.com.

---