During our trip to the Caramoan islands, we had some time to drop by Mall of Asia again to visit Chocolat. Ever since I tasted their Death by Tablea and their NY Cheesecake, I wanted to go back to this dessert store when I can so I can taste all the cakes they have available.
I'm actually a sucker for cheesecakes but I wasn't able to get some during our last visit. There were 4 of us, two aren't really cake lovers compared to Doi and I. So we ordered the Death by Tablea again, plus the Baileys (because it was recommended by a classmate) and Kahlua; all chocolate cakes. It's probably what confused our taste buds. I was having a hard time determining which one is which, but probably because I was really overwhelmed. I had a bit of time to distinguish the Baileys from the Kahlua but my friend was able to determine which one is which. We should have ordered a cheesecake to the least but what the heck, next time! hehe.
I also ordered a pistachio smoothie and my friend ordered a frozen hot chocolate smoothie, delicious!
I actually visited their website (chocolatcakes.multiply.com) to check out the other cakes and specialties that they offer. It's a good thing they have a reference to review and check out so that we wouldn't be pressed with time when we visit the place considering that we still had a flight to catch up. All was well and we were in heaven again, if only for a moment.
Chocolat
SM Mall of Asia
(02)556-0188
(click to enlarge)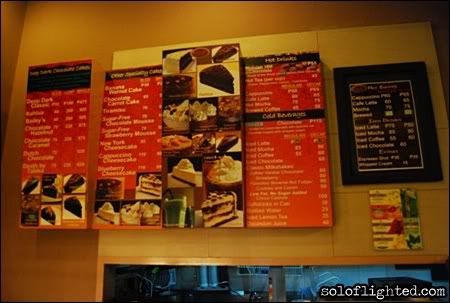 the menu; "I ate Death by Tablea – it only made me stronger!"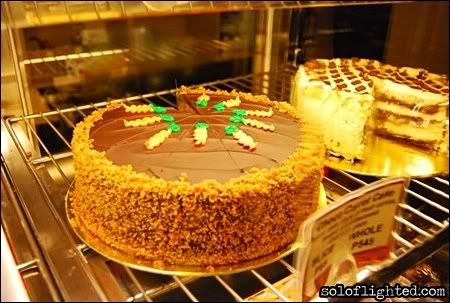 carrot cake, I forgot this other one. hehe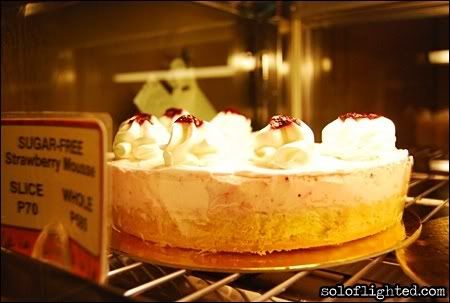 Cappuccino Cheesecake, Sugar-free Strawberry Mouse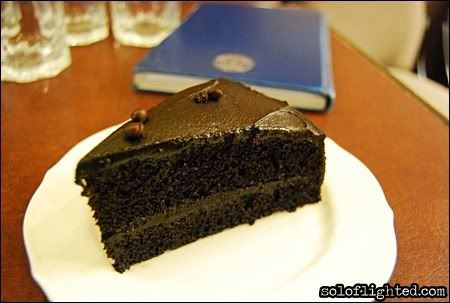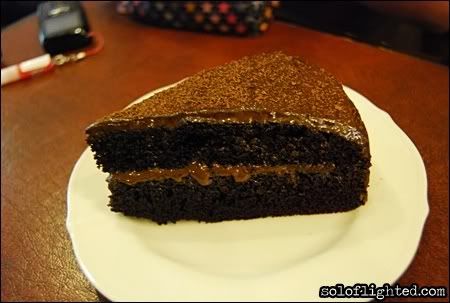 cakes, Kahlua and Death by Tablea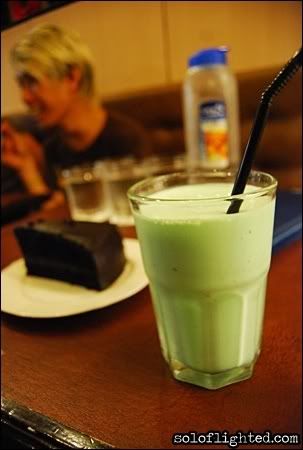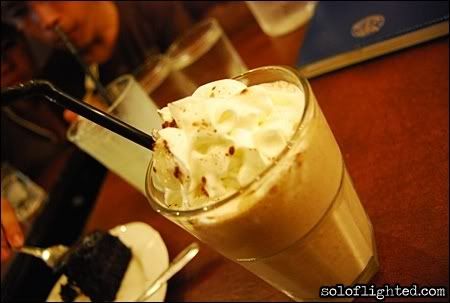 pistachio smoothie, frozen hot chocolate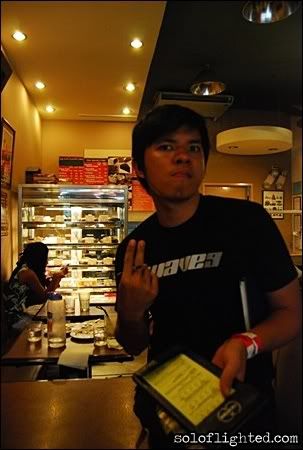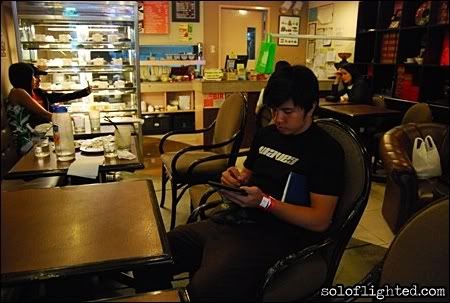 lounging and fooling around as if I own the place. hehe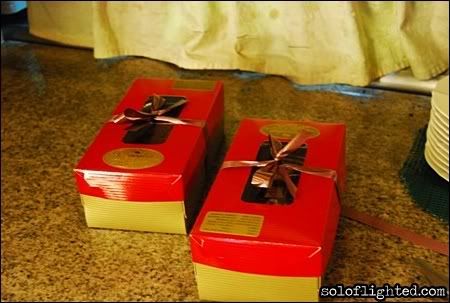 bought some loaves for take home.
I had to buy some cakes back to Cebu for my folks and siblings to try. Usually, I'd just buy some Krispy Kreme doughnuts but this time, I'm more inclined to buying these ones. When I got back home, nobody really tried to eat it because everybody was busy. But heck, the next morning, when I tried to open the fridge I wondered where these loaves were. My brother told me that they ate it all already. Toinks. Maybe next time I'll get a bigger size, whenever that next time is.
Please don't forget to confirm your subscription by checking your Inbox.
---
soloflightEd.com is a travel blog by Edcel Suyo. He enjoys performing headstands and crazy stunts during his trips in the Philippines, Southeast Asia, and the Middle East. Now based in Dubai, United Arab Emirates and working to earn a living, he takes time to enjoy the city and travel during weekends.
For updates, Like his page on Facebook or Follow him on Twitter.
For questions, advertising, and other concerns, shoot an email to ed@soloflighted.com.

---