A friend texted me if I was free on a Saturday as she will be celebrating her birthday in Kawasan falls and invited me to join them. When I heard that it's Kawasan falls –> one of the places that one must visit in Cebu just because it's accessible (just like Moalboal), I immediately said yes. Well, Yes because they told me that I get to have free food as well. hehe.
I've never been to Kawasan (pwamis) and if you're living in Cebu, this should be one of the first destinations that you need to visit. I wasn't able to sleep for two days so it was great knowing that I was able to use the travel time to get some sleep.
There are 3 waterfalls in Kawasan, I don't know if we've reached the 3rd one but we couldn't find any other steps available. After talking to a few colleagues, they told me that the one that we went wasn't even part of the 2nd falls and what I assumed as the third falls was actually the second. That's because you have to pass by a very steep and slippery passage where you need to hold on to trees and plants so that you won't fall. The third falls is also called the "source" for obvious reasons. I was told that there's also a cave there where you can really appreciate the beauty of Kawasan.
We didn't go to the source, maybe next time then.
Citilink to Moalboal – 2 hours (van – P100)
Moalboal to Badian – 30 minutes (multicab – P25)
Trek to the falls – 30 minutes Going Home
Bus ride from Badian to Cebu – 3.5 hours (P126)
(Click the pictures for a somewhat larger view)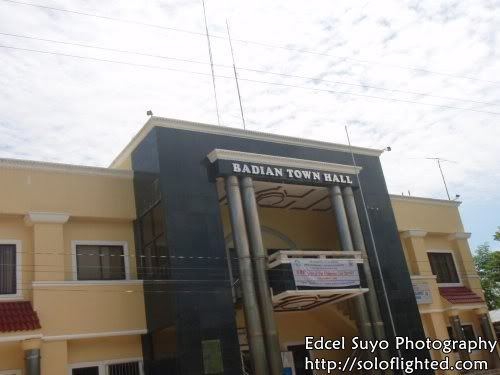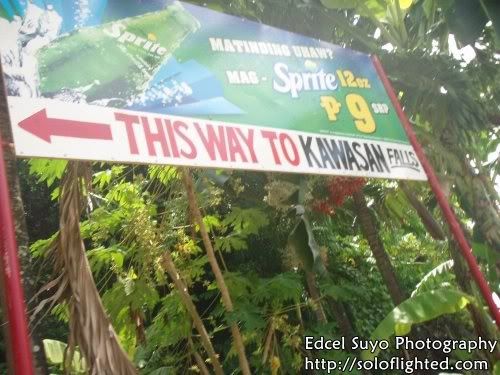 Badian town hall, Kawasan this way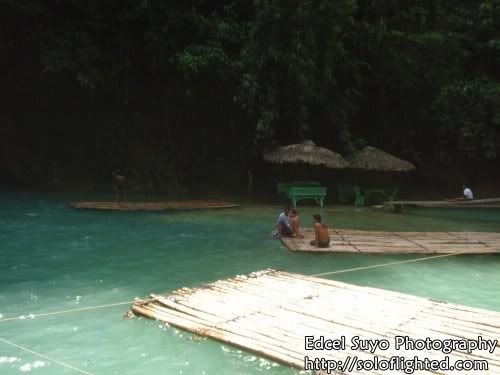 Kawasan first falls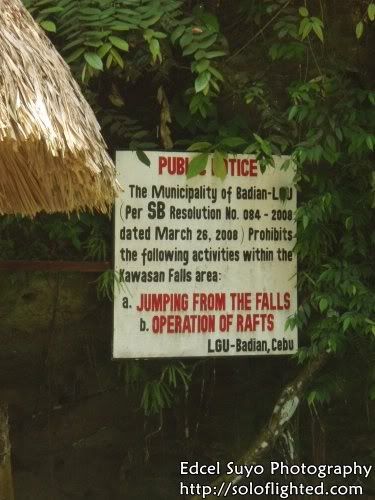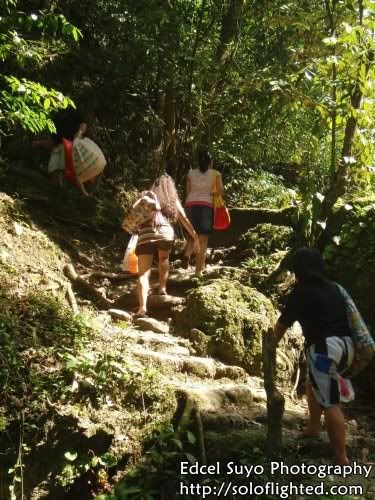 signages prohibiting one to jump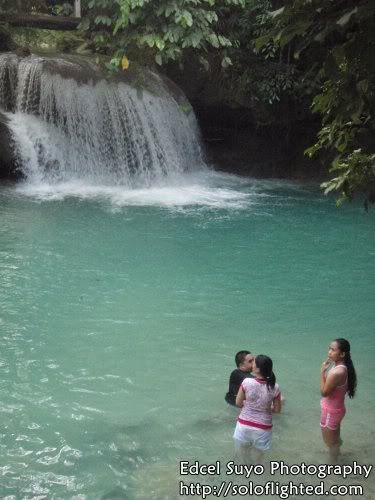 lost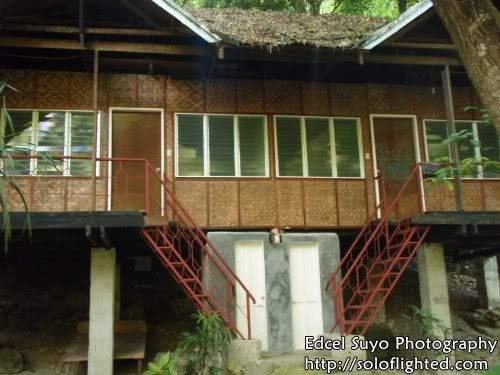 rooms for rent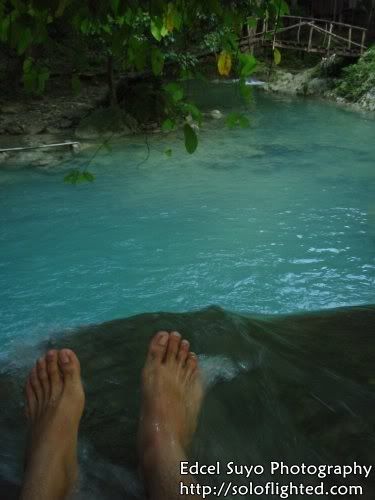 feet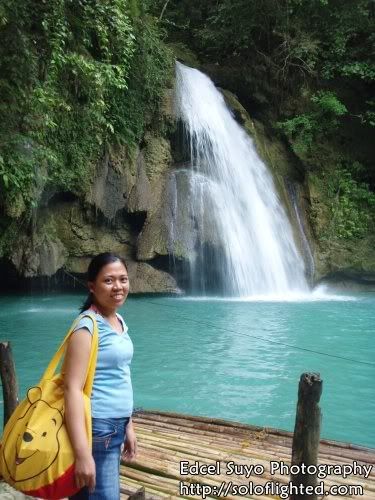 last picture taking at Kawasan Falls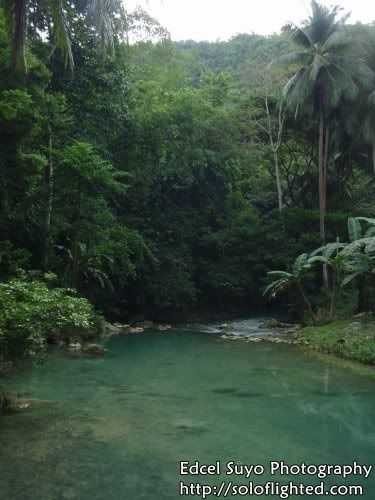 going home, bye bye Kawasan
Please don't forget to confirm your subscription by checking your Inbox.
---
soloflightEd.com is a travel blog by Edcel Suyo. He enjoys performing headstands and crazy stunts during his trips in the Philippines, Southeast Asia, and the Middle East. Now based in Dubai, United Arab Emirates and working to earn a living, he takes time to enjoy the city and travel during weekends.
For updates, Like his page on Facebook or Follow him on Twitter.
For questions, advertising, and other concerns, shoot an email to ed@soloflighted.com.

---