One Saturday evening, I was really hungry. I was looking for a place to eat dinner that's just near because I've already had my fair share of walking at a long distance for one day. I walked from the house going to The Gallery since that's what my housemate said that's nice but not too pricey.
The ambiance was good, only to find out that it suddenly rained so hard. It would've been okay, until the lights went out. There was a black out and I was still in the middle of waiting for my food to arrive! haha.
Still it was nice, the staff were accommodating and informed me that they couldn't serve the shake because of the electricity being gone. I said I'd just have water with ice.
It was too dark until they lighted up some candles. Romantic? nah. not at all; I was too hungry to notice anyway. They served my pork belly and I started eating in the dark. What a way to spend dinner when it was my first time at the restobar. It was raining hard and there were hardly any lights.
Fortunately the lights went back up in the middle of my meal so I was able to see that my food was still food. hehe.
Koreen's Grill and Restobar
The Gallery
San Jose de la Montaña St, Mabolo, Cebu City.
(click to enlarge)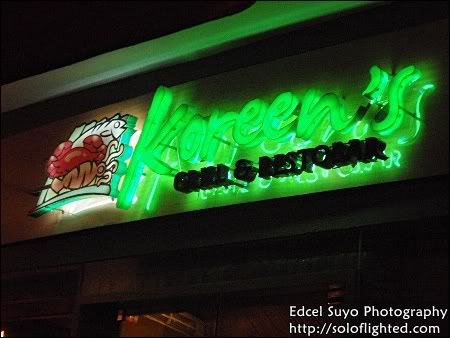 Koreen's Grill and Restobar

2 floors

acoustic Saturday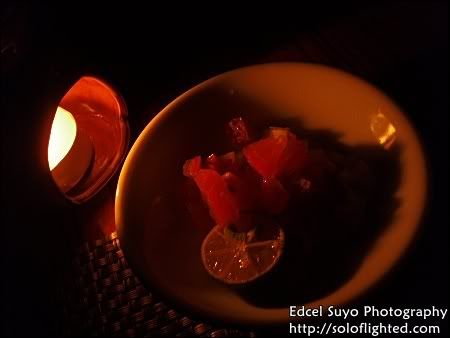 condiment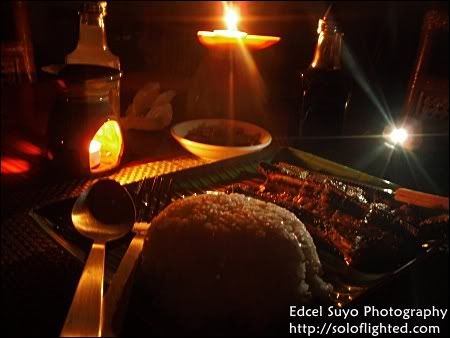 candles and my cellphone flashlight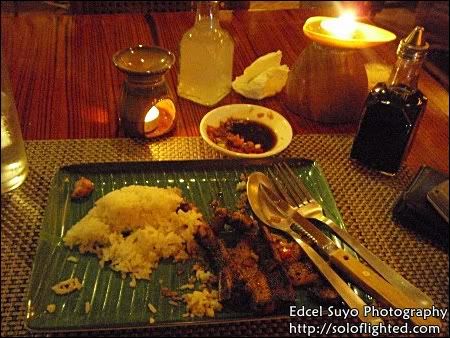 and then the electricity turned on!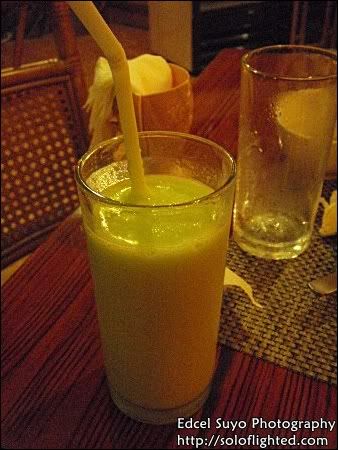 I re-ordered my green mango shake.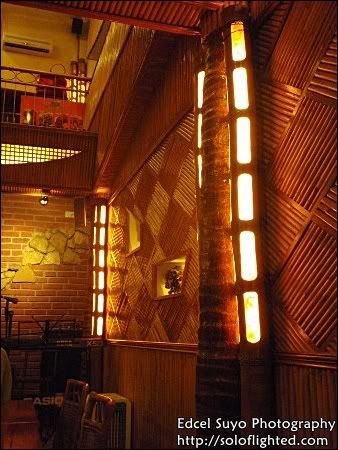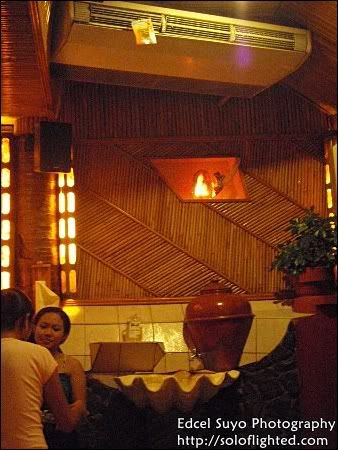 inside Koreen's grill and restobar again
Please don't forget to confirm your subscription by checking your Inbox.
---
soloflightEd.com is a travel blog by Edcel Suyo. He enjoys performing headstands and crazy stunts during his trips in the Philippines, Southeast Asia, and the Middle East. Now based in Dubai, United Arab Emirates and working to earn a living, he takes time to enjoy the city and travel during weekends.
For updates, Like his page on Facebook or Follow him on Twitter.
For questions, advertising, and other concerns, shoot an email to ed@soloflighted.com.

---