Day 4: Going home to Cebu
March 23, 2008
Easter Sunday
Last day of our trip, 'twas time for us to go home. Just took pictures of anything I that would catch my attention on the ride back. When we got back to Ormoc, we just spent the afternoon having pizza and taking pictures of the dome and the park when it rained hard. Anyway, we were fetched by Kimy's pop to their place. Watched Cruel Intentions 3 but we didn't finish it. Then we were treated again; dinner at Chito's, thank God for parents. hehe. We were already too tired when we got to the boat. But Botchok and I managed to still take some pictures at night since the moon was full; only to be informed by some port authority manong that what we did was illegal (yeah right). We just let it pass since it's already tiring to make a big fuss about it; especially that we don't want to be left behind because of it. Besides, we got enough pictures *ehem* night pictures with the moon. Thanks to Botchok for the tripod. I need want to get one!
P20 – Fare from Agta to Naval
P120 – V-hire from Naval to Ormoc
(Click to Enlarge)

the boat we rented (P700)

stopped for gas

old store

bathroom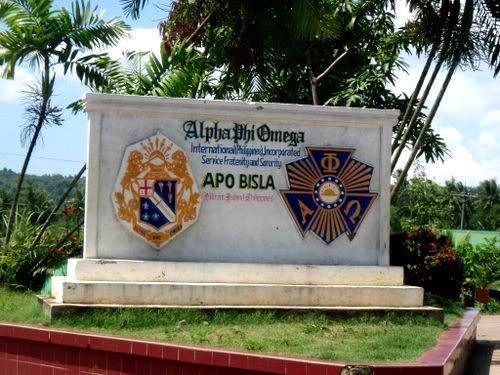 apo sign

sniffer
Don Felipe hotel

bon voyage

superdome

Centennial monument

Moon

Boat going home to Cebu

ghost?
———
Special Thanks:

Kimy and her cool family for the food and for the stay!
Please don't forget to confirm your subscription by checking your Inbox.
---
soloflightEd.com is a travel blog by Edcel Suyo. He enjoys performing headstands and crazy stunts during his trips in the Philippines, Southeast Asia, and the Middle East. Now based in Dubai, United Arab Emirates and working to earn a living, he takes time to enjoy the city and travel during weekends.
For updates, Like his page on Facebook or Follow him on Twitter.
For questions, advertising, and other concerns, shoot an email to ed@soloflighted.com.

---