So as I've said, we went to Pandanon island as the weather was good. It was a great day to spend time at the beach! At least this outing isn't that expensive cause we just had to contribute a small amount because we were sponsored by our department. We were supposed to reserve a boat but it would cost us more so we just got one when we got to the Mactan (near Hilton) already.
It was a 1 hour-ride for us, the waves were a bit strong, but not that big; they were actually nice as we had fun with the travel. But I just slept the whole time because I did overtime work the night before and I barely had sleep. When we got to the place, I forgot how beautiful it looked. Maybe because the last time I went to Pandanon, it was raining; so I never found the beauty of it until now.
There were also a lot of people and we never got a decent cottage because they were all reserved by some Sta. Lucia Property affair. Anyway, I had fun, I brought a frisbee but I couldn't make use of it as it was very windy. Forgot to wear buy sunblock though, and now I'm all red again.
As usual, I took a lot of pictures of the place, hehe. Even if the sand wasn't that fine in some areas, it was still a great escape.
Pandanon Island, Bohol
Pumpboat ride rent: P3,500.00 good for 30-35 people
(click to Enlarge)

kid swimming

pump boat

house

Pandanon island signage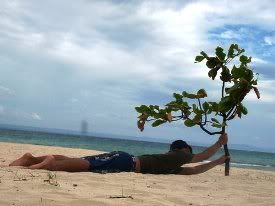 hanging tight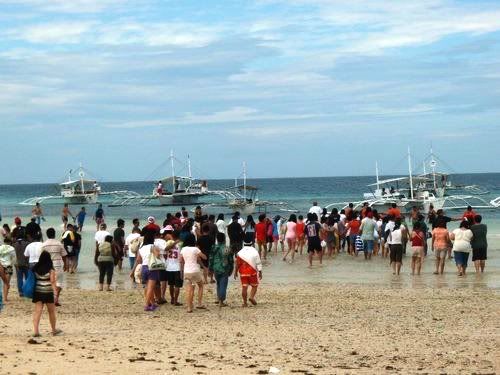 hordes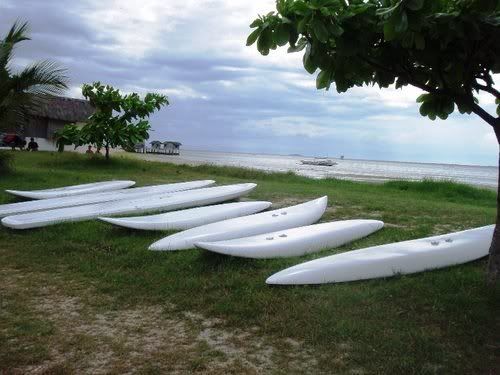 boards