Day 4: Wednesday
April 02, 2008
Jen and Wena already went home this day as they still have some obligations to fulfill. Too bad for them they weren't really able to see what we've seen.
We went back to Magpupungko just in time to check out its beauty. You can never really appreciate the place unless it's low tide. You have to go there when it's low tide, as it looks like a swimming pool with it's clear turquoise-colored waters! I was just speechless when we walked by, staring at the wonderful rock formations on my left, and the strong and captivating waves on my right.
Magpupungko derived its name from a gigantic rock sitting on top of another (albeit smaller) rock. Locales and even tourists wonder the mystery why the bigger one won't fall when most likely, it should.
So we spent the moment taking more pictures, breathtaking in most parts. So stupid of me to forget bringing my extra battery, shoot. My camera failed on me when we were taking some more underwater shots. So we just proceeded to dipping ourselves in the clear waters. I always thought that Siargao was just all about surfing and the waves, I was wrong. They also have loads of beaches for the lovers of sand.
When we got home to our friend's house, I became gloomy all day; knowing that my camera suddenly stopped showing its display; not a good sign since it's still new.
Magpupungko, Pilar
(click to enlarge)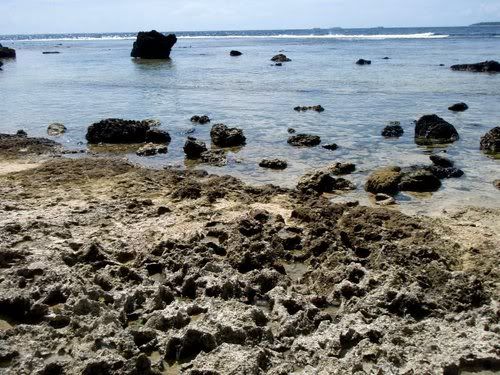 low tide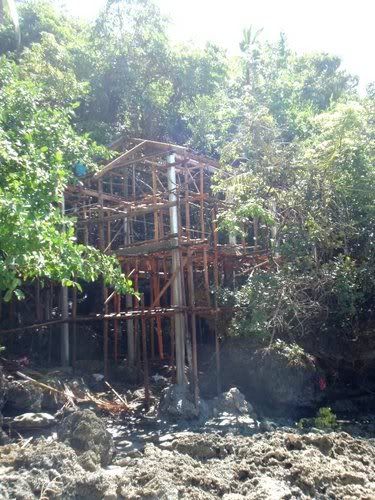 the president will be visiting on the 2nd week of April, this is the resthouse they're constructing for her.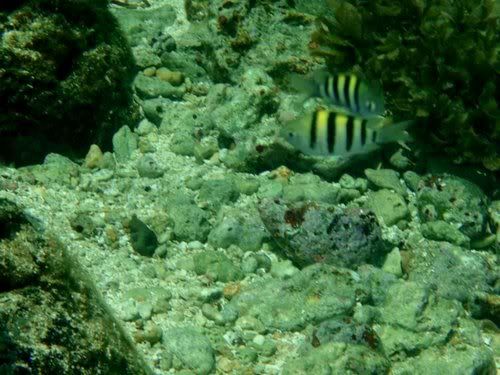 fishes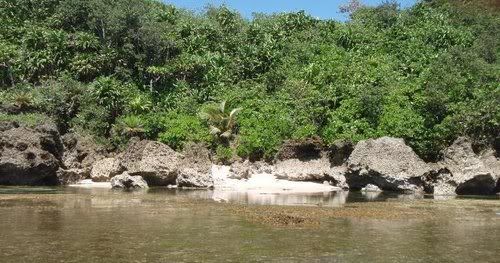 rocks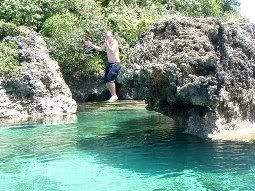 geronimoooo!