Day 4: Thursday
April 03, 2008
We just spent today at Julie's home since it kept on raining the whole day; boohoo. At least their house is just a step away to the sea. So I just plunged right away and lounged around; watching television and sleeping at times. When I checked my camera, I don't know what Dio did but it suddenly went okay again. But there were instances wherein moist wereforming from its lens inside. When I get back to Cebu, I have to have it checked as it's still under warranty.
The rest ofthe day was spent sleeping and waiting for the rain to subside, eating in between and finally playing cards at night. Tomorrow, we'll be visiting Alegria.
————————————–
Day 5: Friday
April 04, 2008
We woke up early today since this is our last day of staying in Siargao. We prepared to visit Alegria beach where there's a long stretch of sand. We traveled through habal-habal again for about 40-50 minutes. When we got there, as usual, Julie's pop knew some people so our cottage was free; or we got a discount. If you don't want to pay for cottage, you can just bring some mats and you're all set up.
300 Php per person – payment for the habal-habal ride back and forth.
200 Php – usual cottage fee
The sun was scorching hot which was a perfect time since we needed to bask from the heat (???????). However, my camera was acting up again; we realized that water seeped inside and pictures would come up blurry at times because the water was trying to evaporate but had no other opening to do so. But we were able to take some average shots though.
Some photos were taken using Cholie's camera phone.

in Burgos

email add?
Alegria beachfront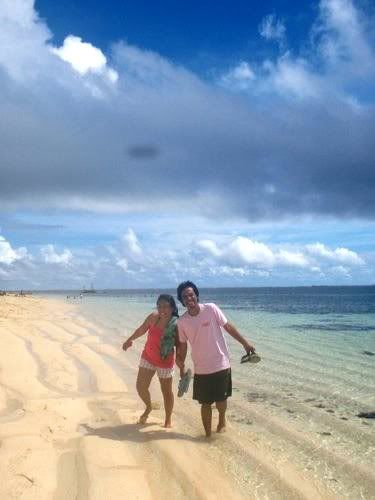 heat!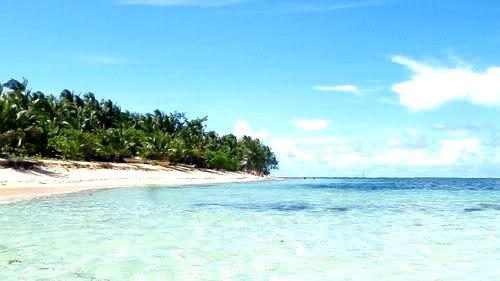 the beach!
Please don't forget to confirm your subscription by checking your Inbox.
---
soloflightEd.com is a travel blog by Edcel Suyo. He enjoys performing headstands and crazy stunts during his trips in the Philippines, Southeast Asia, and the Middle East. Now based in Dubai, United Arab Emirates and working to earn a living, he takes time to enjoy the city and travel during weekends.
For updates, Like his page on Facebook or Follow him on Twitter.
For questions, advertising, and other concerns, shoot an email to ed@soloflighted.com.

---