December 28- 29, 2008
Catulayan in San Juan
I was originally planning to go to Dumaguete alone and go somewhere cheap like Twin Lake or somewhere in Bais. But out of the blue, we decided to go to Siquijor instead.
There were only a few trips from Dumaguete to Siquijor and the available schedule we were able to book was at 7:30pm so we had a few time to kill. I went to my friend's house as well as spent some time in Cafe Noriter, which is a nice place to chill. I swear, Dumaguete has the best internet cafes cause most of the establishments have 19-inch lcd monitors and the speed is fast plus the price is cheap (20 bucks downto 10 bucks, depending on the ambiance).
Anyway, it was already 8:30pm when we docked to Siquijor and it was difficult for us since we didn't have a specific place in mind to stay; also because we didn't have that much budget. Pabackpackers-backers pa eh. Good thing my friend was able to contact her 'bro' who was with their group somewhere in Catulayan in San Juan that we just joined them for the night so we can set up our tent. We met up with some mountaineers from Tribu Walug that welcomed us without any hesitation and were very hospitable as they made sure we were fine and comfortable.
Oceanjet from Dumaguete to Siquijor – P200 (minus the student discount, hehe)
Motorcycle ride from Siquijor, Siquijor to Catulayan, San Juan. – P150 (per vehicle)
(click to enlarge)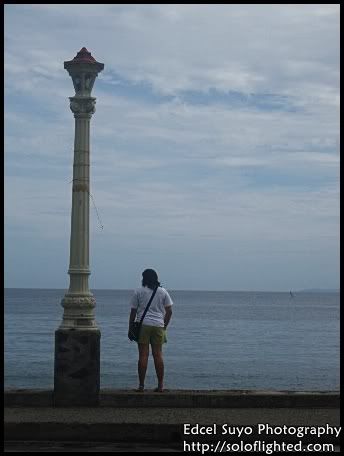 Silliman portal, Rizal boulevard – Dumaguete

student's discount!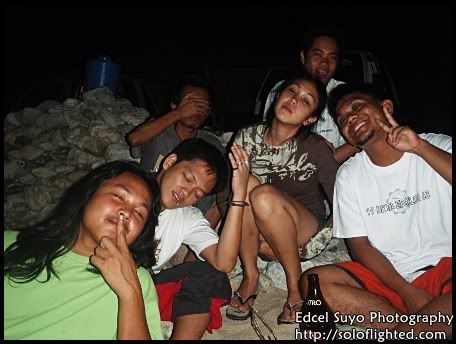 a mountaineering group in Siquijor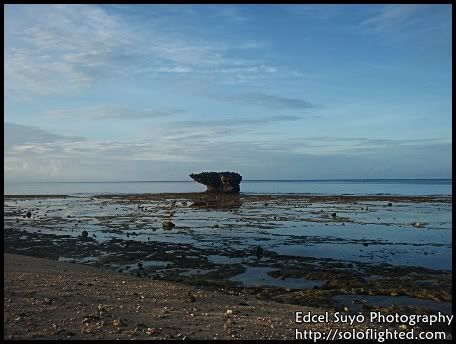 morning

reflection

blue starfish in Catulayan, San Juan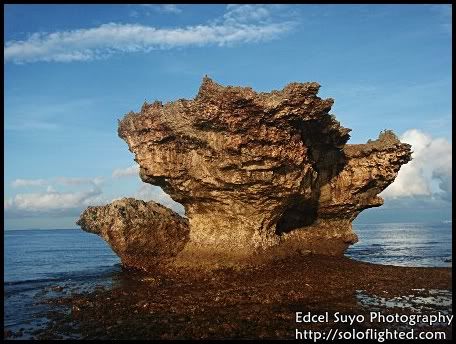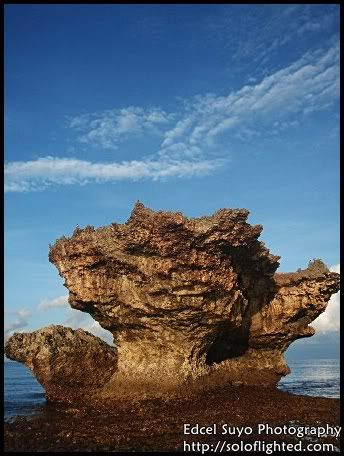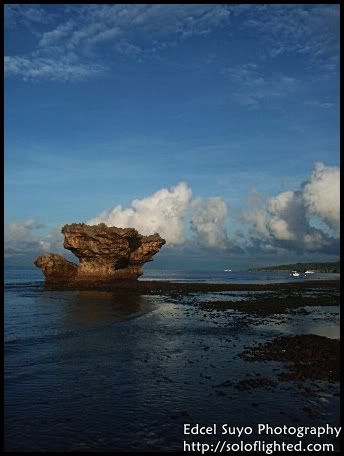 rock formation, Catulayan, Siquijor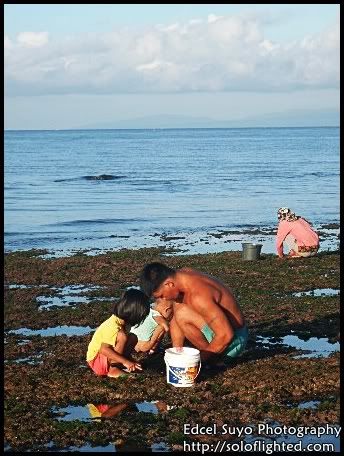 people, dunno what they were doing.

tent
Please don't forget to confirm your subscription by checking your Inbox.
---
soloflightEd.com is a travel blog by Edcel Suyo. He enjoys performing headstands and crazy stunts during his trips in the Philippines, Southeast Asia, and the Middle East. Now based in Dubai, United Arab Emirates and working to earn a living, he takes time to enjoy the city and travel during weekends.
For updates, Like his page on Facebook or Follow him on Twitter.
For questions, advertising, and other concerns, shoot an email to ed@soloflighted.com.

---