February 20-21, 2010
Stockli Beach, Badian, Cebu
Went to Stockli Beach in Badian last weekend together with my brother's training team since it's been awhile when I last had a beach outing. I was told that this was a nice and secluded place to be in since it's not as expensive and it's more private.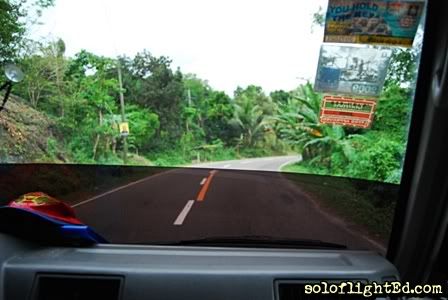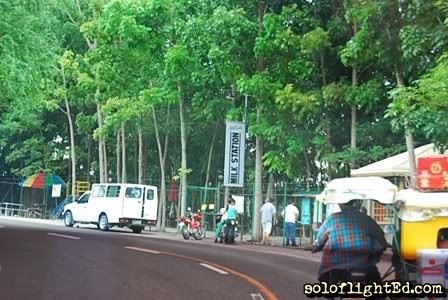 Cebu city to the South, milk station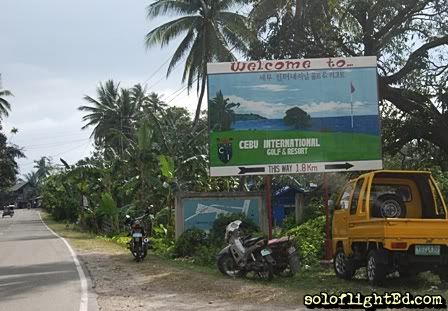 Signage to Stockli Beach
Stockli is located somewhere South of Cebu; right after Moalboal. It's about a 3-hour trip from Cebu City. We rented a van for hire at the Citilink terminal and departed around 9am. Although it's more expensive because we had to shell more for each person for the transportation, we had more space to move around since it wasn't cramp unlike the normal commutes to the towns on the South.
2500 Php – rent of the van taking us to Stockli (3 hours)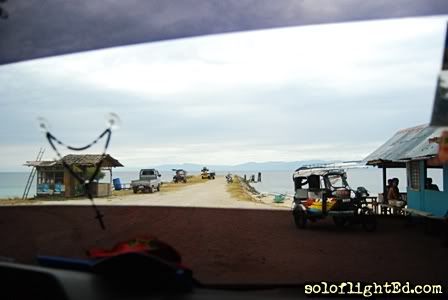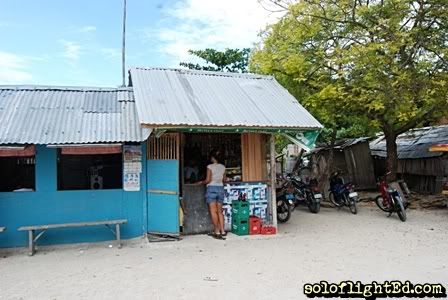 after about 3 hours, stopped by the Pier
The weather, when we got to the beach, was cloudy I didn't get to see the sun which wasn't a total bummer. We checked the place and I was amazed at the size of the cottage that we reserved. It was good for 8 persons but it could be more. The beds looked comfortable and relaxing but it was useless in the end since I slept on the sand.
We brought some booze and left it on the fridge of the caretakers. It was good because the compound was huge and there's ample room to go around. If you don't want the hassles of cooking your food, you can have them prepare your meal provided you give them the ingredients. It's about 180 pesos per meal.
I was just tired from all the work that I didn't get to join in a lot of activities – complexities of working in a nocturnal industry. But it's good that I was able to bring my frisbee and the people were active enough to play.
We weren't able to witness the sun because the weather was acting up but it was more on the company that I had more fun on. The videoke machine (a team outing staple) surprised us because the songs were updated. Got a little tipsy at night and ended up on the sand in the morning.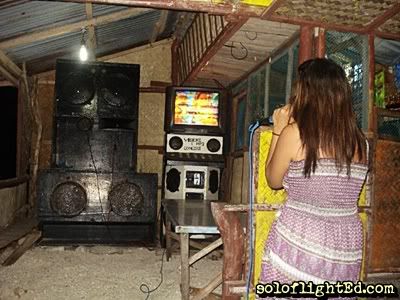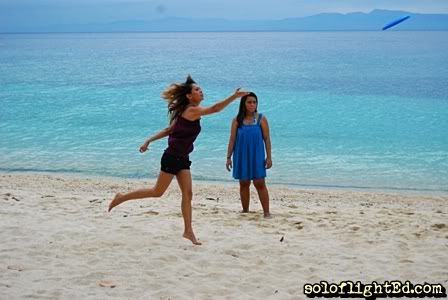 Videoke with updated songs, drunken frisbee sessions
It's crazy cause before, I couldn't get enough of the beach but somehow, the excitement has mellowed down; probably because of a planned trip at the second half of the year and I have to save up for it in order to have enough money to spend. Also, I've been working more than the normal number of hours a day and I don't have a lot of time to go out more often. But I still appreciate the temporary break.

group picture, the tripod served its purpose
For reservations and inquiries, you can look for Erick
Contact Numbers:
09175762666 and (032) 415 5452
The room rates are as follows – taken from the website of Stockli Beach (http://stucklibeach.multiply.com/)
ROOMS 1 and 2 (good for 2-3 persons) = P 1,000.00
ROOM 3 (A/C – good for 2-3 persons) = P 1,500.00
*HOUSE 1 and HOUSE 2 = P 2,000.00
**HOUSE 3 and HOUSE 4 = P 2,500.00
HUTS = P 500.00

DAY USE = Minus 50% of the Normal Rate
*Good for 6 persons with beds, electric fans, and toilet and bath.
**Good for 8 persons with beds, electric fans, and toilet and bath.
** For excess persons we charge P150.00 each.

Message from the owner:
pls call me at 4155452 or visit me at 2nd flr., Gilaida Bldg., 218-G Osmena Blvd. C.C (at the back of St. Vincent Hospital, near Abellana Sports Complex).. look for ERICK, dats me.. hehehe
Please don't forget to confirm your subscription by checking your Inbox.
---
soloflightEd.com is a travel blog by Edcel Suyo. He enjoys performing headstands and crazy stunts during his trips in the Philippines, Southeast Asia, and the Middle East. Now based in Dubai, United Arab Emirates and working to earn a living, he takes time to enjoy the city and travel during weekends.
For updates, Like his page on Facebook or Follow him on Twitter.
For questions, advertising, and other concerns, shoot an email to ed@soloflighted.com.

---