One work afternoon, my workmates and I decided to eat lunch at breakfast club in i1 (lunch on breakfast? get it? yeah, I know, corny). Anyway, we went there and ate cause we didn't have anything much to do as well. One thing I like about the food here is you can taste the butter in every meal, I just don't know if the food is cooked with butter or oil. Anyway, the slices are normal and not small, which is a plus.
By the way, is this site getting more of a food or a travel blog? What the heck.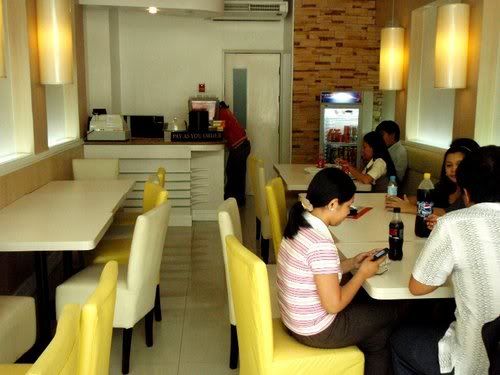 inside breakfast club again
drinks we bought at the convenience store beside (no corkage fee)

chicken cordon bleu: P70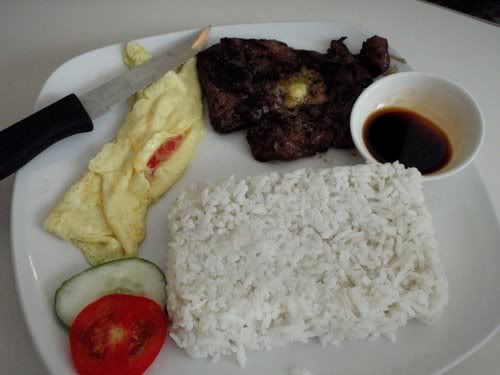 pork steak: P70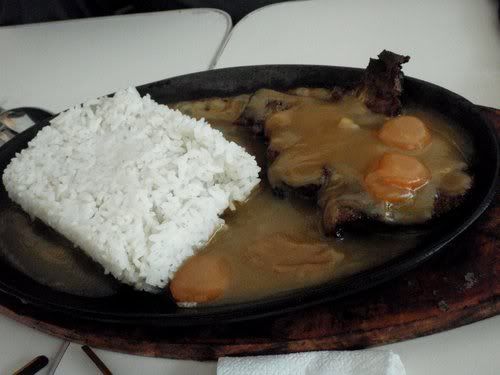 sizzling pork steak: P75
breakfast club outside
Please don't forget to confirm your subscription by checking your Inbox.
---
soloflightEd.com is a travel blog by Edcel Suyo. He enjoys performing headstands and crazy stunts during his trips in the Philippines, Southeast Asia, and the Middle East. Now based in Dubai, United Arab Emirates and working to earn a living, he takes time to enjoy the city and travel during weekends.
For updates, Like his page on Facebook or Follow him on Twitter.
For questions, advertising, and other concerns, shoot an email to ed@soloflighted.com.

---