This is another one of those late posts. Some time during my business trip in Manila, Doi and I visited Caleruega in Batangas which is a place I've never heard of.
Caleruega is located in Nasugbu, Batangas and I later realized that this is a famous place for retreats and wedding ceremonies. This is a house of prayer wherein you can do a lot of activities like recollections, prayer and renewal workshops, youth camps, marriage and family encounter celebrations, leadership seminars, environment activities and so much more. If you would like to be one with nature, this is one of the places you'd like to drop by.
When we were there, we saw a number of teenagers (ha, I can't believe I have separated myself from teenagers already!) who had a retreat. I can tell from the way they dressed up that they were from some exclusive school in Manila. Indeed the place is a good location where you want some peace and quiet for better meditation.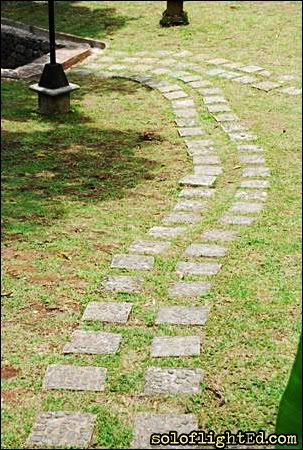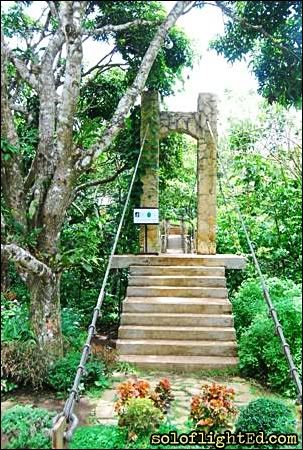 so many places to be alone and emo. hehe.
According to what was researched, the Caleruega Church is very in-demand that you have to book a year ahead of the schedule in order for you to reserve a spot because it is really hard to get some available dates for your wedding to be held here.The actual church is just small but the area surrounding it is large with green hills and great lanscapes in different directions.
I wasn't really enticed of the idea to go to this place before because I didn't know what to expect. I wanted to explore other places but I was told by Doi's friend that this is a very nice spot to take pictures on because of the scenery. This is in Batangas which is near Tagaytay. I didn't have any wheels and I was very lucky to have slept in the car during the whole trip since I just got off from my shift.
Being raised and taught in Catholic schools, I haven't been really astounded with churches. This one isn't even an exception. However, because of the quietness and the different areas that are really snap-worthy, you can't help but fancy the place. It was before lunch when we arrived so you could imagine how hot and bright the sun was. However, I could still wear a sweater because it was cool due to the number of trees and plants surrounding the place.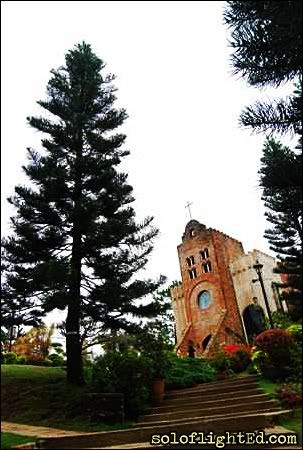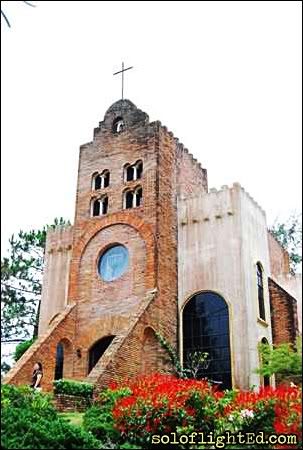 the chapel or church, whichever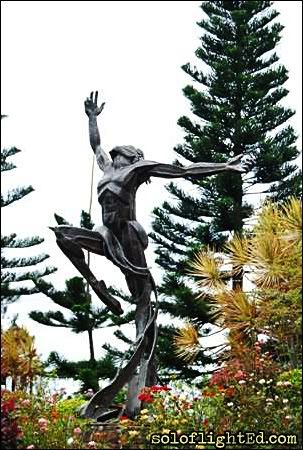 sculpture and red plants. very cool!
I liked the bricks on the walls and the flowers of different shades to the lanterns to the tall trees; you tend to appreciate the beauty of nature. It doesn't hurt that the air is also cool (like Baguio) as it is on a hill.
I realized that upon closer inspection, this is one of the churches wherein couples book a wedding because of the simplicity and the subtlety. I am a big fan of the people behind mangored.com (a group of talented artists that specialize in wedding photography) and I came across their entry about a ceremony of a couple (the girl being a famous VJ) who had their rites celebrated in this location.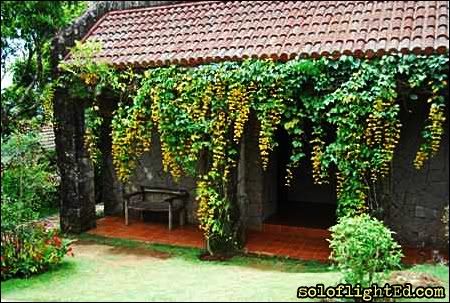 outside. the air is cool and breezy.
Caleruega Church is definitely a photographer's haven. There are just so many things to snap at that it's pretty hard if you only stay for a couple of hours. I wonder how this would be like at night with all the lights turned on.
After visiting, we headed straight to Tagaytay already to have some good meals for lunch. I would like to go back here with a better lens and better skills in taking pictures so I can really show the beauty of the place to other people.
More Photos here in my photoblog:
Caleruega
Close to Nature, Close to God
Entrance is P30 per person Transportation by a private vehicle (Thanks to Cecil and Titus for the ride!)
Check out their site: http://www.dominicans.ph/caleruega/index/
Please don't forget to confirm your subscription by checking your Inbox.
---
soloflightEd.com is a travel blog by Edcel Suyo. He enjoys performing headstands and crazy stunts during his trips in the Philippines, Southeast Asia, and the Middle East. Now based in Dubai, United Arab Emirates and working to earn a living, he takes time to enjoy the city and travel during weekends.
For updates, Like his page on Facebook or Follow him on Twitter.
For questions, advertising, and other concerns, shoot an email to ed@soloflighted.com.

---