This is the continuation of the Imperial Palace Weekend post in Mactan last November 28, 2009.
Because of being too tired from all the walking and sliding and picture-taking and checking out the different parts of the waterpark, we were already tired that at 7pm, we were already hungry and ready to attack the buffet that came with our package.
You can choose between a lunch buffet or a dinner buffet. We chose the latter since we wanted to take time to eat so we could really make the most out of the food that were ordered.
The buffet reminded me of the Heat Restaurant in Edsa Shangrila back when I had a trip in Manila. A colleague and I were treated out for another dinner that we gladly accepted since it was free. We didn't even bother looking at the bill afterwards. hehe. At that time, I was pressed to eat fast since I still had to report to the office.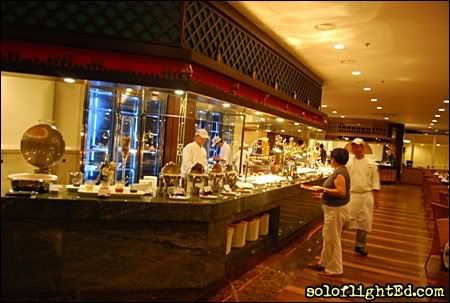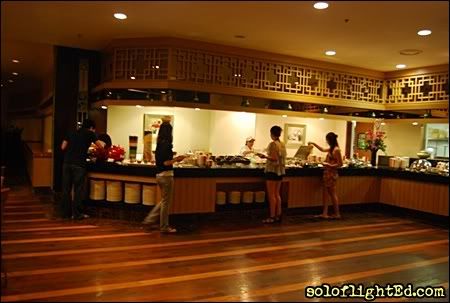 spacious areas, feeling datu. haha
However, in this Familia Restaurant, I had more time to be choosy and slowly work my way up to getting full. We utilized our time to just savor every type of cuisine that was available (though we didn't really try much of the Japanese offering) and let time pass.
Funny thing with me is that I attacked the dessert section first for fear that I would run out of sweets. I ate some fruits first and then got different types of pint-sized cakes to my delight.
We slowly ate our food and just talked in the process in order to burn what we ate so we could grab some more food. I took more time in getting the grilled fish and just chose the Filipino cuisine amongst others; though I did try some Korean kimchi and of course, some Italian pasta.
Towards the end of our meal, I kept on going back and forth the ice cream section to get some frozen delights for myself. I looked pathetic that I competed with some children who were also gunning for some sweet fix.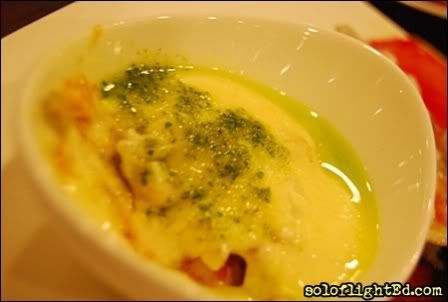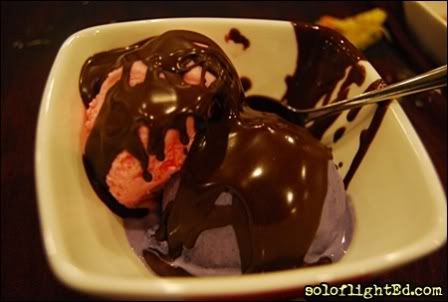 chicken lasagna and ice cream topped with chocolate syrup
It was great that we were able to utilize the time to really eat and enjoy ourselves without being pressed with time. It took us about 2 hours plus to get out of the restaurant so you can say that we really made the whole food experience worth it.
The staff at the time said that we were lucky since the promotion rate for the day-tour trip at the resort already included the buffet. They said that when the promo is over, the cost for the buffet would be almost the same as that of the day package (around P1500 for the food alone). I just hope they will extend the discount.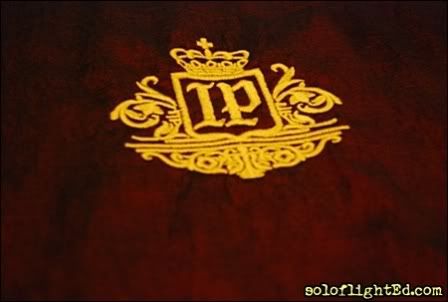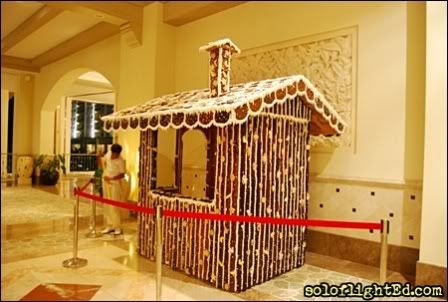 Imperial Palace, Gingerbread House
When we got back to the reception, the security personnel were proactive enough in taking us to the main front of the resort via a golf cart and made sure that we could hail a taxicab to take us back to Cebu City. We headed back home feeling all tired as usual and exhausted because of the day's activities.
Familia Restaurant
Imperial Palace Waterpark, Spa and Resort
Telephone : 032 494 5000
Please don't forget to confirm your subscription by checking your Inbox.
---
soloflightEd.com is a travel blog by Edcel Suyo. He enjoys performing headstands and crazy stunts during his trips in the Philippines, Southeast Asia, and the Middle East. Now based in Dubai, United Arab Emirates and working to earn a living, he takes time to enjoy the city and travel during weekends.
For updates, Like his page on Facebook or Follow him on Twitter.
For questions, advertising, and other concerns, shoot an email to ed@soloflighted.com.

---