Breakfast Meals at Jacobo's Bistro
Skyrise 3 Building, Asiatown IT Park, Lahug, Cebu City
Telephone Number: (032) 516-2123
Eat-All-You-Can Breakfast Available from Mondays to Fridays 7am to 10am
Doi kept on insisting when we were still at the office that we go to Jacobo's Bistro which is a new restaurant that just opened up in Asiatown IT Park, Lahug. Jacobo's Bistro is located at the Skyrise 3 Building which is a few blocks away from our building. I didn't really want to go at first but I was forced because Doi kept on persuading any one she knew that the breakfast meals at that Jacobo's resto are really affordable and it's an Eat-All-You-Can treat at 100 pesos!
(click to Enlarge pictures)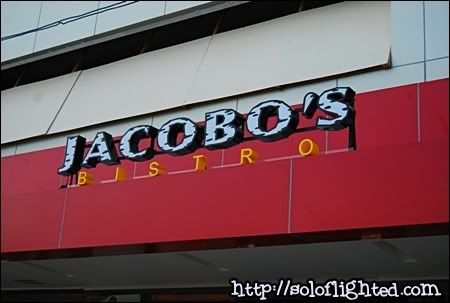 Jacobo's Bistro at the back of Tara's Cafe at Skyrise 3

breakfast meal menu. EAT ALL YOU CAN BREAKFAST!
I figured I'd join her with some other colleagues at work so we can try what the fuss is all about. So we went out and walked one fine morning to eat some breakfast. There were only a few tables that were occupied which was of perfect timing since the time was shorter for them to serve the food.

orange-tocino and corned beef tapa!
Jacobo's Bistro offers their 100 peso eat all you can breakfast wherein you can get a free coffee. They also have a number of dishes to choose from which really was nice. Even if the package isn't a Buffet Style because you have to order you food ahead for them to serve ala carte, it's still great because you can be guaranteed that the breakfast meals are cooked and prepared properly.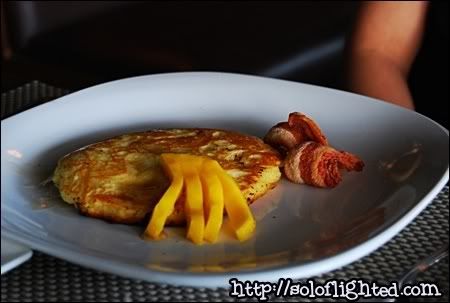 Pancakes for starters! yum yum!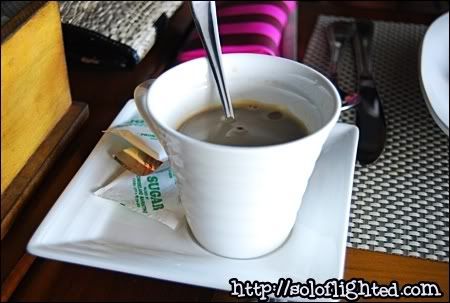 pair it with their free coffee
I didn't even think that the presentation was given much attention but hey, it went beyond my expectations because they have a chef and they also put effort on how to place it on the plate. Every time we ordered the next meal, they would replace your plate and other utensils which is also a plus. Honestly, this is the first time I felt satisfied with the kind of service I've received in a restaurant in IT Park. I've already eaten at Jollibee, KFC, Mcdo, Casa Verde, Mooon Cafe, Tara's Cafe, Chowabungga, Da Vinci's Pizza, and a lot more. But I've never been really impressed with the service aside from Jacobo's Bistro. Although it can be because the place is still new, the management and team are doing a good job in starting it off. Keep up the good work guys!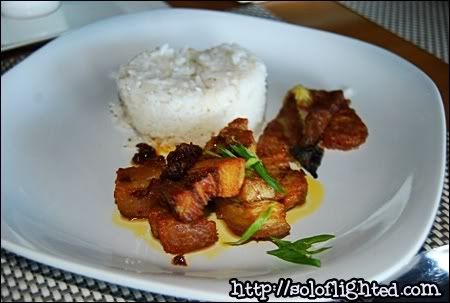 Crispy Pork Binagoongan with Tortang Talong

Poached Milkfish
Anyway, within the week, I was able to visit the place twice because it's really affordable on my part. It seems that it's expensive to pay the 100 bucks plus 10% for the service charge but hey; paying 110 pesos for a meal that would serve as my breakfast and lunch is already enough. I was so full because of eating that I couldn't move. I especially like their Corned Beef Tapa and their Pancake Meals. It was also nice because when Doi was able to blog about it, the manager was able to also read her entry and then expressed her appreciation that when we finally got to meet her during our second visit, we got complimentary brownies. Wow!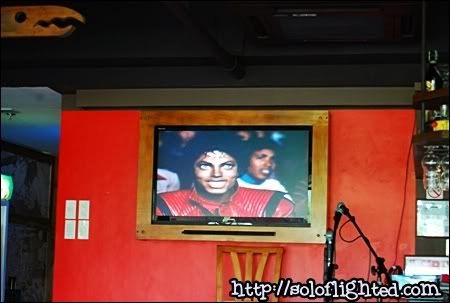 MJ on the tube.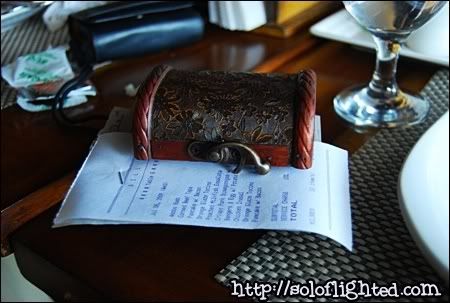 the way they serve the receipt. unique style
I called Jacobo's the other day to ask if they already have Wifi connection available, they informed me that within the week they will since they just bought a router and are in the process of setting it up; which is another reason for eating their again. Definitely I'll keep on coming back to this resto as it's really not costly and the food is great!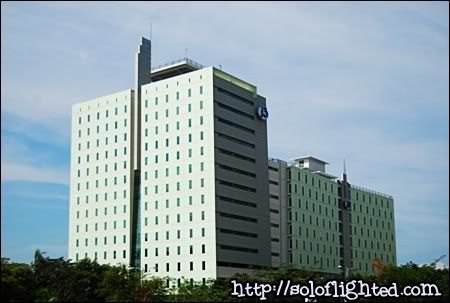 going back to the office.
Please don't forget to confirm your subscription by checking your Inbox.
---
soloflightEd.com is a travel blog by Edcel Suyo. He enjoys performing headstands and crazy stunts during his trips in the Philippines, Southeast Asia, and the Middle East. Now based in Dubai, United Arab Emirates and working to earn a living, he takes time to enjoy the city and travel during weekends.
For updates, Like his page on Facebook or Follow him on Twitter.
For questions, advertising, and other concerns, shoot an email to ed@soloflighted.com.

---