McDonald's at The Walk is now open.
Now we have another food place we can walk to get our daily fix of processed food. At least I got a free burger when I spun (or is it span? English majors, react.) the wheel for a freebie. I don't know why I'm taking pictures of the place and posting them here, as if this is the first time we ever ate at Mcdo. But I tell you one thing, that's the first in a while that I ate a LOT. It was a Friday and a payday so they couldn't have opened at a better time.
We tried to go to Pier One to check out the place but it was full already.
I don't like it that people are really crowding the place now. Just this evening, when the jeep I was riding passed by the place, I could see tons of rich teenagers flocking the different establishments in this new "hang-out". C'mmon guys, you can just go to Paseo with all the booze you can drink, rubbing elbows with the same people you see in school. Well, I don't have the right to shoo them away but to each his own anyway.
Note: Prepare your legs because when you plan to eat at the upper part/2nd floor of this Mcdonald's branch, you'd have to brace for a lot of stepping, I never imagined that the second floor was that high from ground.
McDonald's, The Walk
Asiatown IT Park
Lahug

from afar
 

should be open 24 hours for the call center freaks (read: me)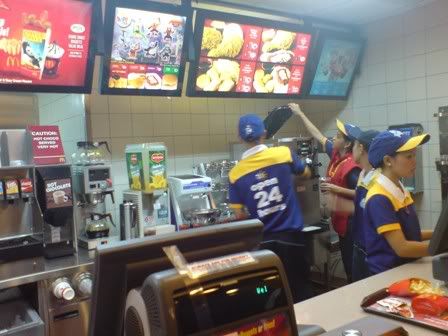 busy

I used to love Jollibee's spaghetti, but I realized I wanted to taste the tomato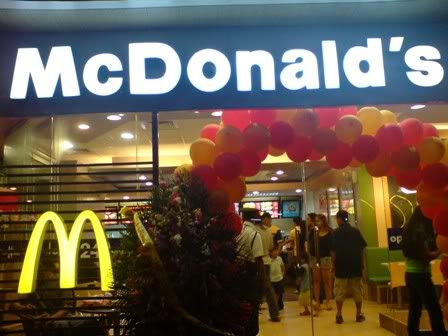 Mcdo
 

opening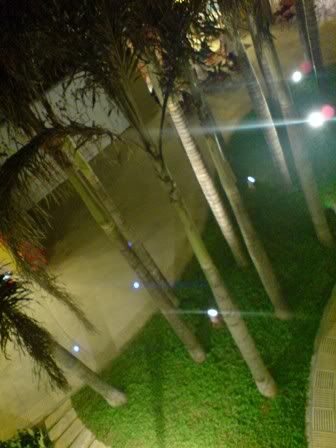 some landscape at the walk
Please don't forget to confirm your subscription by checking your Inbox.
---
soloflightEd.com is a travel blog by Edcel Suyo. He enjoys performing headstands and crazy stunts during his trips in the Philippines, Southeast Asia, and the Middle East. Now based in Dubai, United Arab Emirates and working to earn a living, he takes time to enjoy the city and travel during weekends.
For updates, Like his page on Facebook or Follow him on Twitter.
For questions, advertising, and other concerns, shoot an email to ed@soloflighted.com.

---