2nd time to be in Pino! Still I couldn't resist taking pictures. One of the first few pictures of places I took using my Olympus camera was this restaurant. It seemed that history repeated itself when I got to use my Nikon camera for another round of shooting.
The first time I was in Pino!, I raved about their food. Now, the food is still great (you should check out their Sinigang na baboy, delicious!). Also, the first time I was here, I was treated by a colleague; the second time, I still got treated. hehe.
Also, the cake that my friend was greeted with (a tempting chocolate cake) was really something to salivate.
February 27, 2009
Pino! Filipino Cuisine
Lahug, Cebu City

dilis and pickles?  appetizer

my favorite: sinigang na baboy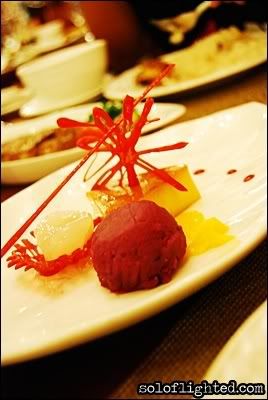 on with the desserts! leche flan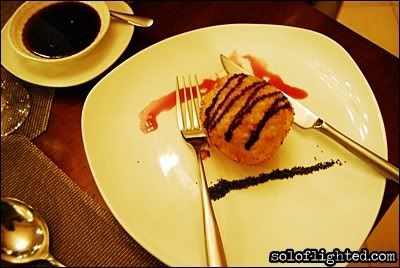 pritong sorbetes something, looks different now.

Audrey's complimentary birthday cake!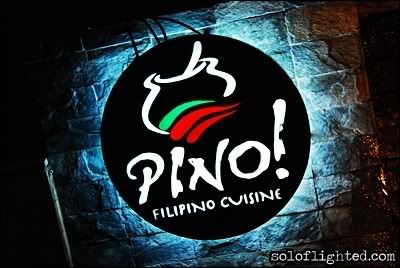 Pino! Filipino Cuisine
Please don't forget to confirm your subscription by checking your Inbox.
---
soloflightEd.com is a travel blog by Edcel Suyo. He enjoys performing headstands and crazy stunts during his trips in the Philippines, Southeast Asia, and the Middle East. Now based in Dubai, United Arab Emirates and working to earn a living, he takes time to enjoy the city and travel during weekends.
For updates, Like his page on Facebook or Follow him on Twitter.
For questions, advertising, and other concerns, shoot an email to ed@soloflighted.com.

---