As I was about to go home from work, I was met by some colleagues at the lobby. They invited me to go to Casa Gorordo cause they felt historical at that time. Since I've never gone to the museum, I joined them.
They don't allow taking pictures inside the house itself, dunno why; but we were able to manage some stolen shots. They don't allow it cause maybe a ghost might suddenly pop out in the picture. But so far, as I was uploading the photos, nothing came up; I hope it stays that way. hehe.
According to my friend, Casa Gorordo is the only house that survived the bombing during the war. I don't know which war, I hate history; hehe. It's now owned by the Aboitiz Foundation.The house has been restored as a house museum which showcases the elegant lifestyle before in the mid-19th century.
Anyway, as we were walking down the halls, it has this great, old ambiance. I love a house made of wood because I grew up in one. Besides, wood is colder; hehe. We didn't see any supernatural signs though. It was a good experience overall; being able to step on a very old house.
Casa Gorordo
Entrance: P70.00/non-student (if you bring your ID, you'd get a discount)
(click to Enlarge)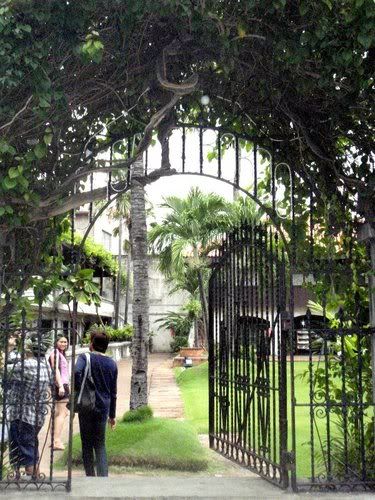 entrance

sign

trombone? trumpet? i have no idea

inside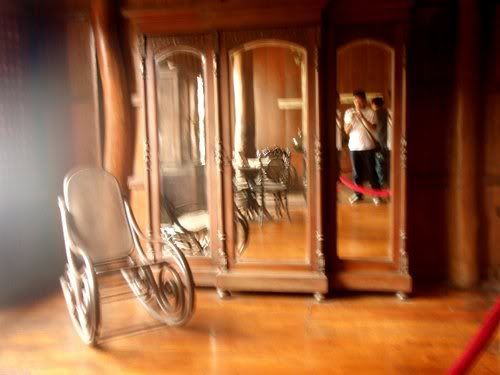 mirror

old school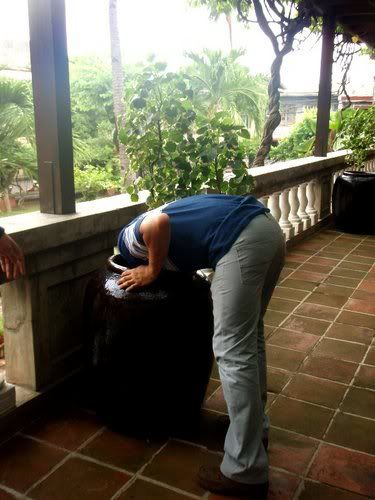 ey?
Please don't forget to confirm your subscription by checking your Inbox.
---
soloflightEd.com is a travel blog by Edcel Suyo. He enjoys performing headstands and crazy stunts during his trips in the Philippines, Southeast Asia, and the Middle East. Now based in Dubai, United Arab Emirates and working to earn a living, he takes time to enjoy the city and travel during weekends.
For updates, Like his page on Facebook or Follow him on Twitter.
For questions, advertising, and other concerns, shoot an email to ed@soloflighted.com.

---