A colleague and I went to Madeleine after their supposed "work out" at Citigym in Waterfront Hotel. They kept on inviting me to join them but I'm still hesitant because one: I don't have the luxury to spend a 2,500 bucks a month just for a gym membership and two: I'm trying to get fat. hehe. Really, they said that it's just for a month in order to feel what it's like to be in a good gym near work. Well, I want to try their sauna but maybe next time.
Anyway, this post is supposed to be about Madeleine, a cake shop inside the hotel. My colleague brought me to the place because of how good their ENSAYMADA was. We bought the chocolate ensaymada and according to my colleague, it's best when the chocolate would stick to the bread because it's half-melted as well as the butter inside so you can feel the texture being soft and delicious.
However, when the ensaymada was presented to us, the waitress told us it was heated but there was no sign of the chocolate or the butter being melted. But we didn't really complain much because we were already hungry to eat it. hehe. So if you're planning to drop by the cake shop and buy some, demand that the ensaymada be reheated!
We also ordered some blueberry cheesecake. I wasn't much of a fan of cheesecakes, but I soon grew to love 'em. Because we were eating sweets already, plus the drinks were expensive, we just asked for some tap water. hehe.
Madeleine
Waterfront Hotel
Lahug, Cebu
(click to Enlarge)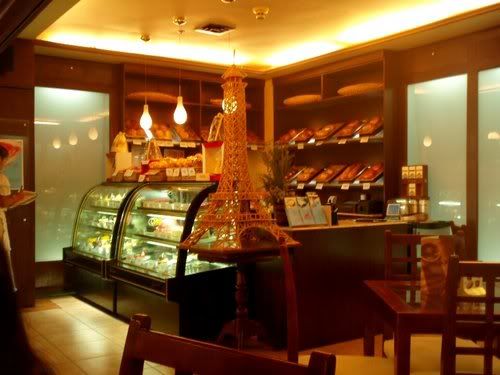 inside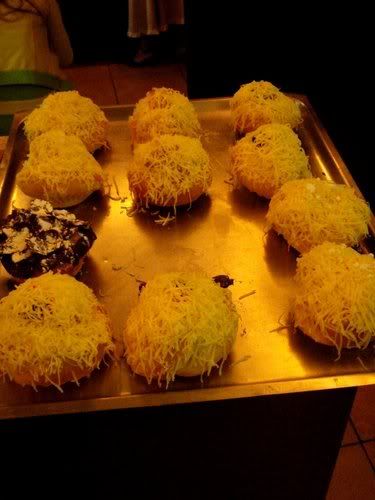 cheese and chocolate ensaymada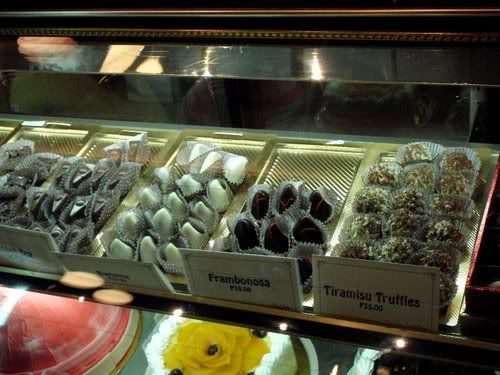 pastries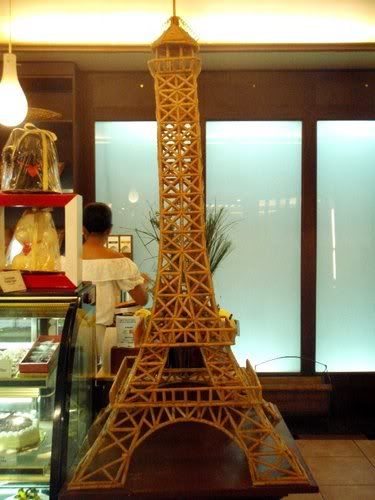 tower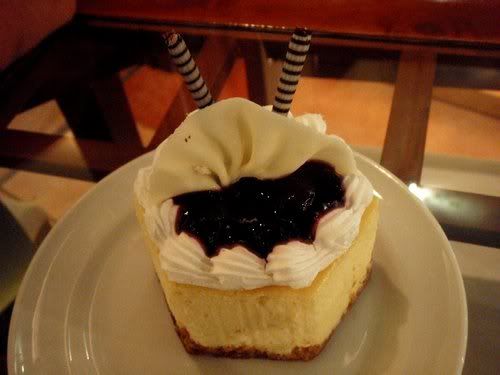 blueberry cheesecake: 145 Php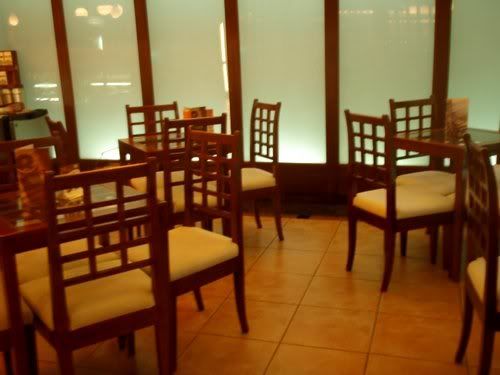 tables and chairs
Please don't forget to confirm your subscription by checking your Inbox.
---
soloflightEd.com is a travel blog by Edcel Suyo. He enjoys performing headstands and crazy stunts during his trips in the Philippines, Southeast Asia, and the Middle East. Now based in Dubai, United Arab Emirates and working to earn a living, he takes time to enjoy the city and travel during weekends.
For updates, Like his page on Facebook or Follow him on Twitter.
For questions, advertising, and other concerns, shoot an email to ed@soloflighted.com.

---