Edge Coaster Adventure Cebu!
Follow up to the previous pics, here are some photos of our Edge Coaster Ride in Crown Regency Hotel. Read the full story here.
They don't allow you to bring your camera during the ride, cause it might fall and might cause damage to your camera somebody down below. But it was good since there were 5 of us so we could just take turns taking pictures of each other.
This is the part where I screamed like hell because of the 55-degree tilt, especially when it would go to the edge already, there's nothing to break your fall (in case) and you couldn't see your feet anymore.
Edge Coaster Ride 38th Floor, Crown Regency Hotel & Towers
original price (they had a promo wherein we only paid half) P380 – Entrance fee (we already paid for the entrance before) P500 – Sky Walk
(click to enlarge)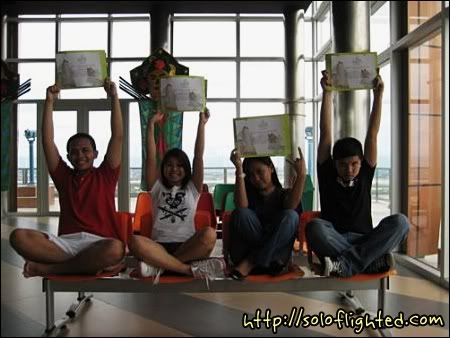 we survived the Edge Coaster Ride, with our certificates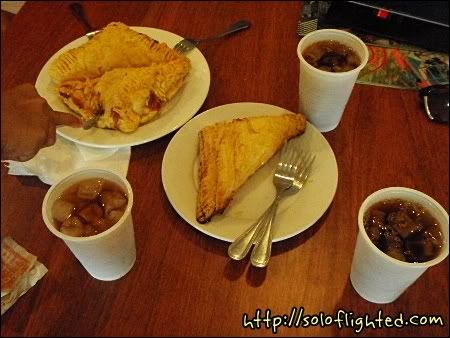 our snacks, unlimited iced tea!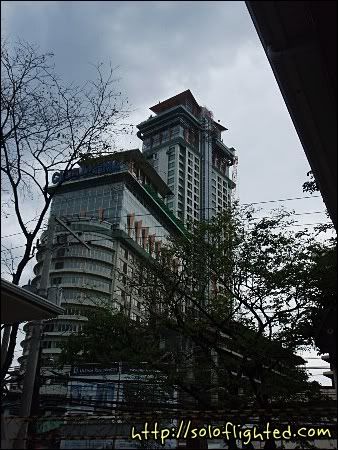 view from afar, we were there!
Please don't forget to confirm your subscription by checking your Inbox.
---
soloflightEd.com is a travel blog by Edcel Suyo. He enjoys performing headstands and crazy stunts during his trips in the Philippines, Southeast Asia, and the Middle East. Now based in Dubai, United Arab Emirates and working to earn a living, he takes time to enjoy the city and travel during weekends.
For updates, Like his page on Facebook or Follow him on Twitter.
For questions, advertising, and other concerns, shoot an email to ed@soloflighted.com.

---