I have sleeping and shitting issues again due to the frequent change of schedules. Sheesh. Good thing we're almost done with our training.  It's nice to finally be able to finish this degree program so I won't have be bothered with too much studying.
The previous week had been a binge on food tripping. Since our trainer is a Vietnamese who's been to Cebu just for our training, almost everybody he had worked with has been taking him to different places here for his enjoyment.
Pizza at Da Vinci's & Roma Mia, siomai and barbecue at Larsian, AA's Barbecue, and City Grill, baby back ribs at Casa Verde, and even roadrip from Mactan to the South Reclamation Project (SRP); don't forget the ever reliable discounts at Jollibee.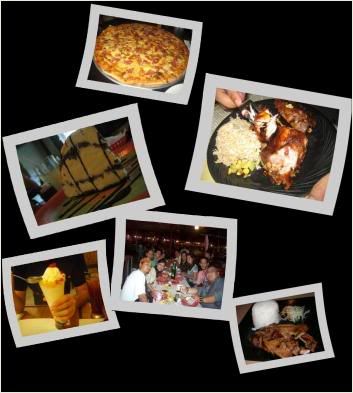 Spending time with John (his name) had been awesome, such a cool guy to work with. No hang-ups or superiority complex issues unlike other people we've encountered. Now he's off somewhere, back to Canada maybe.
———————
Answering another tag from wena, thanks wen!
1. I love to eat: Pizza, Ice Cream.
2. I hate to eat: Cooked Liver
3. I love to go: to the Beach.
4. I hate to go: out with a bad crowd.
5. I love it when: I take good pictures.
6. I hate it when: it's too hot.
7. I love to see: new and exciting places.
8. I hate to see: vermins at home.
9. I love to hear: the sound of rain.
10. I hate to hear: old people whining about 'their days'.
Please don't forget to confirm your subscription by checking your Inbox.
---
soloflightEd.com is a travel blog by Edcel Suyo. He enjoys performing headstands and crazy stunts during his trips in the Philippines, Southeast Asia, and the Middle East. Now based in Dubai, United Arab Emirates and working to earn a living, he takes time to enjoy the city and travel during weekends.
For updates, Like his page on Facebook or Follow him on Twitter.
For questions, advertising, and other concerns, shoot an email to ed@soloflighted.com.

---