It's  funny how I would sometimes become the official photographer during team outings and people would wonder how come I have so many albums created when in reality, I don't own a camera. I've been bugging myself to get one ever since the 13th month bonus was a couple of months away. But it's already January and my pay was used for other means that were more important during that time.
The urge to buy a digital camera is now almost at its peak. Anytime this week or maybe next, I may be able to buy one. Since I still don't own a credit card, a kind soul is generous enough to lend some of her credit in order for me to purchase a camera. Ah, the wonders of 0% interest. Things are really lighting up right now as it's already almost within reach.
This is a big deal for me as I'm planning to use this not only for my fancy, but also as an investment. I love taking pictures and capturing pure moments in life. And it doesn't hurt either that women would ask me to take their photos in various poses for the sake of vanity especially at the beach. *wink, wink*
I've tried different brands from friends: Kodak, Sony, Canon, Casio, Pentax & Olympus. But right now I'm torn between two models. A big deal for me durability and versatility, especially since I'm still a beginner. But I don't want to compromise picture quality though.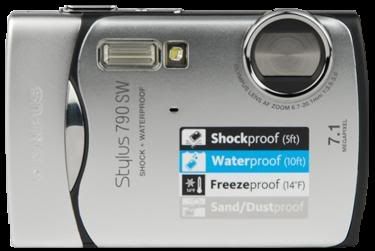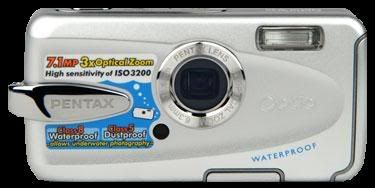 Olympus SW790 or Pentax W30?
The reason why I want a waterproof camera is to free myself from the burden of worrying about keeping the camera dry whenever I'll be at the beach or when it's raining. Both more or less have the same features as I've checked countless reviews from different sites and it seems that these two have been pitted against each other, again because of their similarities. Both have 7.1 Megapixels, use lithium ion batteries, are waterproof up to 5 feet and are good brands.
Mostly the differences I'm considering are as follows:
Durability:
Olympus is more durable and sturdy because of it being shockproof from a height of 5 feet. I've read a few complaints fron people when they first used Pentax, saying it leaked when they tested it on water.
-But I don't have any intentions of dropping a camera nor will I be complacent of letting it drop. As for the Pentax complainants, I'm assuming they mishandled it.
Video Quality:
640×480 at 30 frames per second is only limited to 10 seconds for the Olympus camera; for the Pentax, it will depend on its memory.
-But I don't plan on using the camera for videos, so I guess having the Olympus is okay.  Besides, recording a 20 sec video clip consumes already a huge space that I don't have any intention of uploading a size of 170 MB on YouTube, unless I rip it or convert it to a lower resolution which totally eliminates the reason of setting in Super high quality in the first place.
Picture Quality:
According to the reviews as well, Pentax has a better quality amongst the two when taking shots.
-I have already tested a friend who owns another model of this Olympus SW series. As for Pentax, it's going to be a risk, but I don't think they're going to compromise anything as well. Pentax is Pentax, I'm just not sure of their ratings in the point-and-shoot digital market. But when I checked some sample photos over different sites, they look fine.
Appearance:
Based on its appearance, Olympus has an edge since it's better-looking cause it seems stylish and cool. I don't mind the thickness of the Pentax, just that its buttons look childish.
-Pentax suits my personality more than the Olympus, not because of the childish description though.
Price Tag:
Last time I checked, Pentax is much cheaper because it only costs 16, 000 Php compared to the Olympus which is 26, 000 Php. However, the latter has a promo where they slashed 6, 000 off which is really a great deal.
-I'd definitely go for Pentax. 4, 000 Pesos is 4, 000 Pesos. But then again, when using paylite, the budget isn't that constricted.
External Memory:
Pentax uses SD card. Olympus uses xd which you have to buy from Olympus manufacturers/dealers which is more expensive.
– I'll be getting 1 Gig memory for either both. It's just the assurance that I can buy a generic SD card at really cheap rates here that I'm thinking twice.
I've done a lot of researching, believe me. I know I shouldn't expect much especially for a point-and-shoot digicam that's already waterproof, but I just want to get the most out of my purchase.
In conclusion, I guess I'll probably buy the Olympus. But if they change its price back to 26, 000, I'll definitely be opting for the Pentax. Sigh, can't believe this is giving me a hard time to decide. But I know I should stop complaining already, I'm lucky enough to be getting one.
Please don't forget to confirm your subscription by checking your Inbox.
---
soloflightEd.com is a travel blog by Edcel Suyo. He enjoys performing headstands and crazy stunts during his trips in the Philippines, Southeast Asia, and the Middle East. Now based in Dubai, United Arab Emirates and working to earn a living, he takes time to enjoy the city and travel during weekends.
For updates, Like his page on Facebook or Follow him on Twitter.
For questions, advertising, and other concerns, shoot an email to ed@soloflighted.com.

---