Note: I wasn't paid to write this post. I love the software so much that I'm willing to dedicate my time in order to create a good entry about this wonderful son of a gun.
How do I edit my pictures? I use Photoscape.
I've been introduced to this piece of program by a friend/colleague who informed me when we were both still struggling with Photoshop. I even took a free web design course to understand how to remove pimples from a person's face. At the present, my friend now knows more about layering and designs and other brushes while it seems that I'm stuck to removing pimples. Though there are many tutorials online, I still don't have the time to sit down on each one.
I seem to be too preoccupied with a lot of things and taking the time to learn is too much a daunting task, even if it's for my benefit. Anyhow, I looked for some online photo editing program that was available and found out that there were a lot. However, sometimes there's this problem with relying on the internet speed to do things quickly. In my case, I didn't have the patience for a webpage to load right after applying a certain 'effect' to a picture being uploaded.
I was really glad that Meca mentioned Photoscape to me. Upon downloading and installing it, I immediately fell in love with its simple features and user-friendly environment. Aside from the basic tools, they have different filters such as Film Effects, Vignette, Tints etc. You can also add Fonts without ease, put various Frames, cartoons and many more.
Photoscape also lets me create GIF files, simple presentations, collages, pages etc. It depends on you on how you can maximize the software for your blogging needs. In my case, it has helped me a lot in giving life to my photos. Aside from the usual sharpening and deepening, I get to add text with for watermarks, combine different pictures, do batch editing and so much more.
For a guy who's still confused with layers and vectors, Photoscape does the trick for me. It's very easy to use. Here are a couple of my edited photos and other things I did. Let the final products dictate how great this program is.
Add Cartoons and Text:
Combined photos and pages:
Animated GIF Files using Photoscape: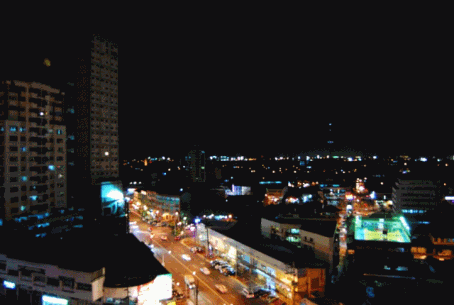 You can download the program here: http://photoscape.org
I heart Photoscape!
Please don't forget to confirm your subscription by checking your Inbox.
---
soloflightEd.com is a travel blog by Edcel Suyo. He enjoys performing headstands and crazy stunts during his trips in the Philippines, Southeast Asia, and the Middle East. Now based in Dubai, United Arab Emirates and working to earn a living, he takes time to enjoy the city and travel during weekends.
For updates, Like his page on Facebook or Follow him on Twitter.
For questions, advertising, and other concerns, shoot an email to ed@soloflighted.com.

---