More pictures of my Manila trip! These all happened last month when the account sent some of us off to Manila to help out in a new site. Anyway, I was able to hang out with a couple of friends who from Cebu who are now residing there. We first went to Divisoria and they toured me around some historical places afterwards.
It was a Saturday and I just got off straight from the nightshift so I didn't have any sleep at all. Good thing if I didn't really do much however, I had to walk most of the time which was pretty tiresome. But I'm still glad I was able to meet my friends again. Thanks for touring me around Niz and Carl!
Was waiting for the sunset in Manila Bay but clouds were hovering that the sun was covered. When we couldn't wait anymore and proceeded to Mall of Asia, that was the time that it showed underneath the clouds but above the sea. I managed to take one cheap shot at it.
I was not really able to walk around MOA already because I was dead-tired. That's why when I tried to take a bus back to the hotel, my friends just accompanied me instead of heading directly towards their place just to make sure I could get to the hotel with everything still intact.
Binondo Church, Luneta Park, Quirino Grand Stand, Rizal Boulevard, Mall of Asia
(click to enlarge)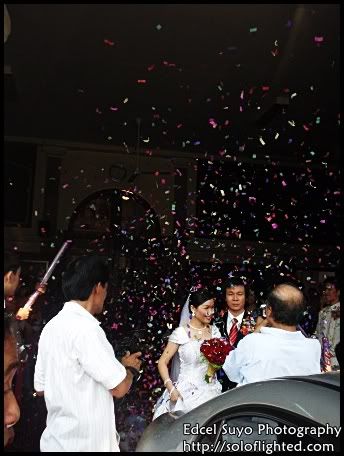 A wedding we were never invited. hehe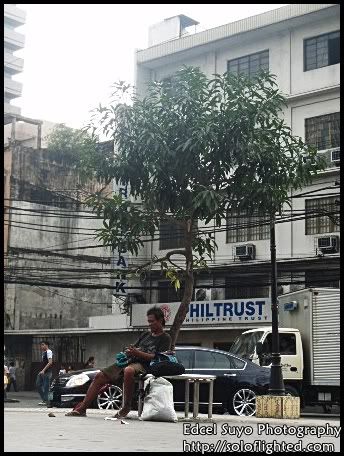 there's a park in between the streets.

distorted reflection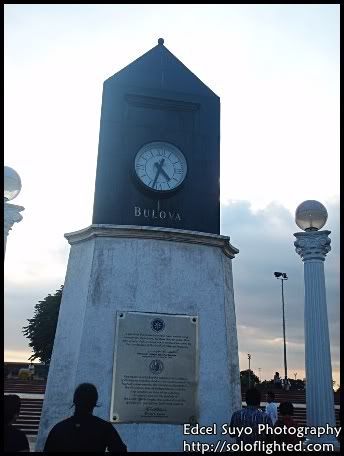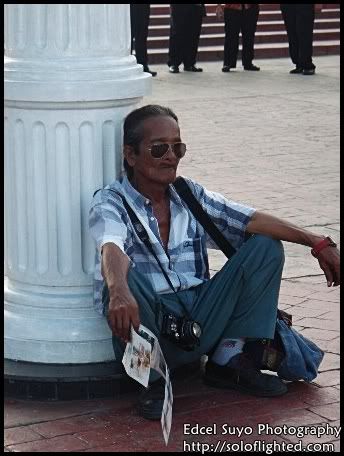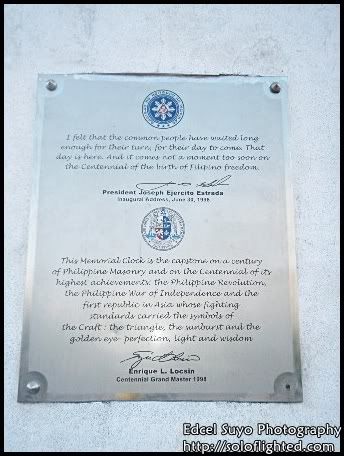 random again. Quirino Grand Stand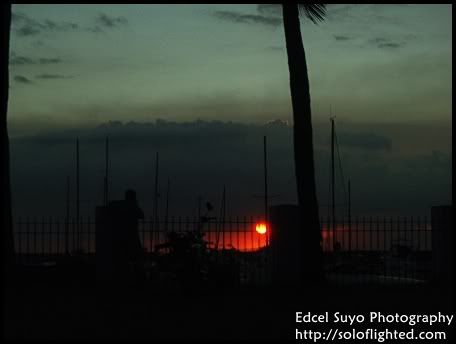 my only shot of the sunset, and we were on a cab to Mall of Asia already.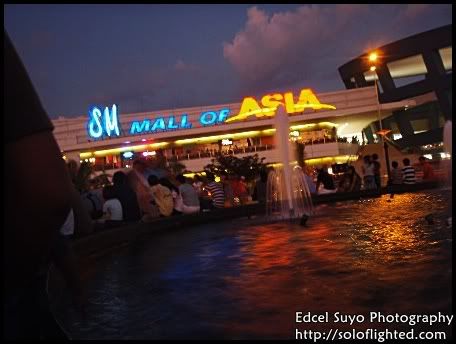 the people were waiting for the fireworks, but I couldn't wait to sleep.
Please don't forget to confirm your subscription by checking your Inbox.
---
soloflightEd.com is a travel blog by Edcel Suyo. He enjoys performing headstands and crazy stunts during his trips in the Philippines, Southeast Asia, and the Middle East. Now based in Dubai, United Arab Emirates and working to earn a living, he takes time to enjoy the city and travel during weekends.
For updates, Like his page on Facebook or Follow him on Twitter.
For questions, advertising, and other concerns, shoot an email to ed@soloflighted.com.

---