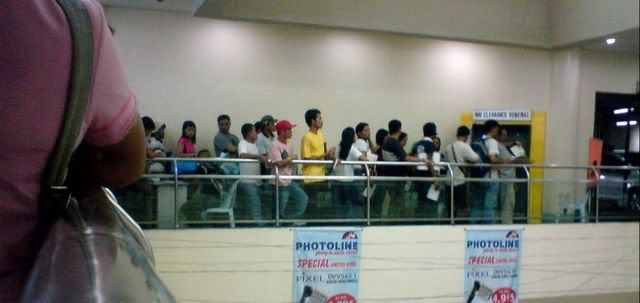 I went home from work around 8am so I could run some errands since most of the stores I'll be dropping by will be open by then. I dropped some dirty clothes at the laundry shop, went to the bank to pay the monthly charges for the camera that I bought and processed the renewal for my NBI clearance so I can apply for a passport already; like some used golf balls.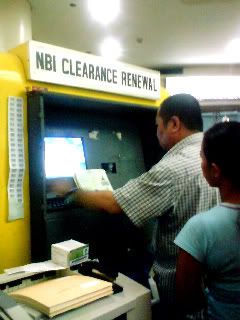 Boy was the line effin' long. I went to the third floor of Robinsons around 10:00am and I lined up until 11:30am just so I could get my picture taken and have my NBI clearance changed to "Travel Abroad". I really hate applying for government documents. It's a good thing I had some music in my phone to keep me sane in the long wait. I'm happy as well that after the endless wait, I didn't have any problem with my name; some people were actually told to get their nbi atthe main office cause apparently, their names have a record that needs to be verified and settled. To think that they already line up for a while. I paid 115 bucks for the paper, and I'm just a few steps closer to finishing some requirements so I can go to an agency to apply for a passport.
Please don't forget to confirm your subscription by checking your Inbox.
---
soloflightEd.com is a travel blog by Edcel Suyo. He enjoys performing headstands and crazy stunts during his trips in the Philippines, Southeast Asia, and the Middle East. Now based in Dubai, United Arab Emirates and working to earn a living, he takes time to enjoy the city and travel during weekends.
For updates, Like his page on Facebook or Follow him on Twitter.
For questions, advertising, and other concerns, shoot an email to ed@soloflighted.com.

---