After Catulayan in San Juan, we planned to go to Cambugahay Falls somewhere in the town of Lazi. We waited for awhile wishing that there were some jeepneys available that would bring us there as there weren't that many vehicles passing by. It's a good thing we were able to get one though.
We dropped by the Lazi market first to find a place to eat. Then we hired a motorcycle going to the drop off to the walk to the falls. At least, compared to my Casaroro falls trip, the trek wasn't that long. We were able to take a dip in the fresh water after a few meters. What I like about the place is that you can jump and nobody would stop you probably because the place isn't really as commercialized as Kawasan (or nobody has really met an accident yet?)
San Juan to Lazi market – P20 (jeep-slow jeep)
Lazi market to Cambugahay Falls – P10 (motor)
Cambugahay Falls,
Lazi, Siquijor
(click to enlarge)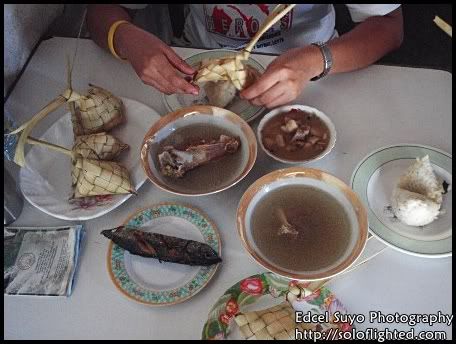 lunch at Lazi market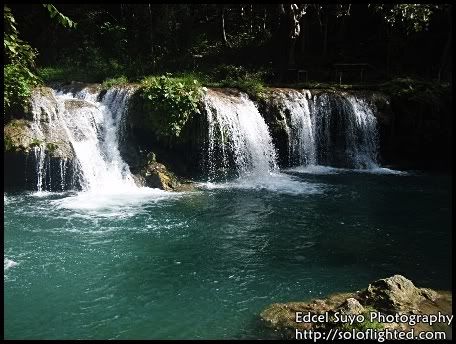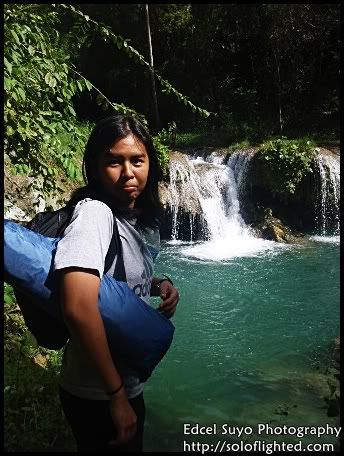 Cambugahay Falls, Rolica, posing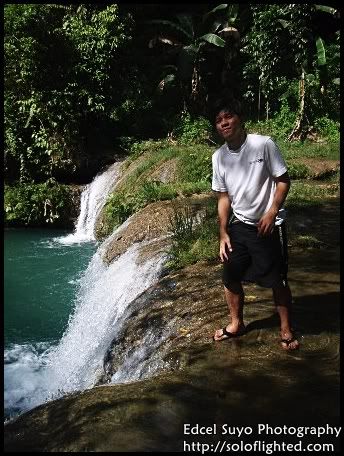 not planning to slip

people were getting many when we went back up

Cambugahay Falls, Siquijor
Please don't forget to confirm your subscription by checking your Inbox.
---
soloflightEd.com is a travel blog by Edcel Suyo. He enjoys performing headstands and crazy stunts during his trips in the Philippines, Southeast Asia, and the Middle East. Now based in Dubai, United Arab Emirates and working to earn a living, he takes time to enjoy the city and travel during weekends.
For updates, Like his page on Facebook or Follow him on Twitter.
For questions, advertising, and other concerns, shoot an email to ed@soloflighted.com.

---