Sick actually. I thought I'd be spending the new year somewhere else but I was at the office doing some extra work. I got sick from too much shouting but it was a fun night.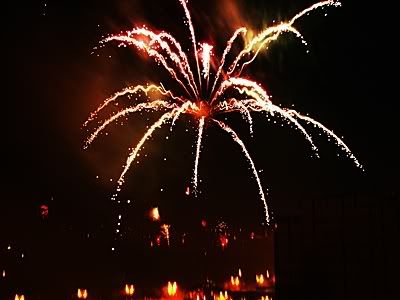 Next door neighbor Cherry had a little celebration by cooking up some pasta while I helped Doi set up her own blog site. After 2 hours or so, we were able to  bring it together and now she'll be able to update it by herself. I remember the time I was so effed up figuring out how to transfer the files as well as the directories.
Happy 2009 again!
Please don't forget to confirm your subscription by checking your Inbox.
---
soloflightEd.com is a travel blog by Edcel Suyo. He enjoys performing headstands and crazy stunts during his trips in the Philippines, Southeast Asia, and the Middle East. Now based in Dubai, United Arab Emirates and working to earn a living, he takes time to enjoy the city and travel during weekends.
For updates, Like his page on Facebook or Follow him on Twitter.
For questions, advertising, and other concerns, shoot an email to ed@soloflighted.com.

---