I don't know if I've deprived myself from youth because of responsibility but this has been my fix at times when I want to have an excuse to make a fool out of myself; only this happened just recently. I'm a late bloomer so forgive me if I only discovered later the joys of not caring what you're talking about and making the super bowl (toilet) your best friend first thing in the morning. Just that I haven't really befriended the lavatory yet cause I don't want to waste the intake. That's why I've finally developed the case of the 'Papa' syndrome for being compared to a family man due to the obvious expansion of the midsection.
I've never been this wasted in a very long while. But I'm glad since I only have how many days left until I'll be busy again. Besides, it's the holidays and I'm still young and I haven't partied as much since that small chunk of my youth has already been overlapped by work and such. That's why I'm making amends without really compromising anything because I also have the right to do so.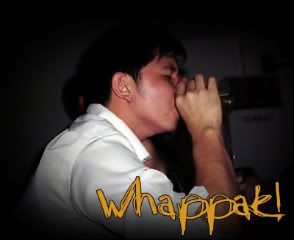 Cheers everyone! To a new year!
Please don't forget to confirm your subscription by checking your Inbox.
---
soloflightEd.com is a travel blog by Edcel Suyo. He enjoys performing headstands and crazy stunts during his trips in the Philippines, Southeast Asia, and the Middle East. Now based in Dubai, United Arab Emirates and working to earn a living, he takes time to enjoy the city and travel during weekends.
For updates, Like his page on Facebook or Follow him on Twitter.
For questions, advertising, and other concerns, shoot an email to ed@soloflighted.com.

---