happy triple 05! 05/05/05. nothing really, just that this only comes rarely right? i mean three same-digit date. maybe i'm just bored. got nothing *ehem* nothing EXCITING to do. oh well, let's see how this entry will turn out.
SINCE I'M BORED,
this is what i'm doing when i can have a favorable amount of time to blog and surf, i play GUNBOUND. this is also an online game which WAS the craze here in cebu. the number of players has subsided already so what a great time to start this eh? anyway, since i can't stand to play 3-dimensional games ( e.g. ragnarok, starcraft, tantra, mu, etc.), i like to opt for much simpler ones. because the graphics are kid-friendly and are reminiscent of those rockman tapes in the prehistoric family computer era (you still remember rockman???). if you want to check out more, or if you want to download their version, you can do so thru this link.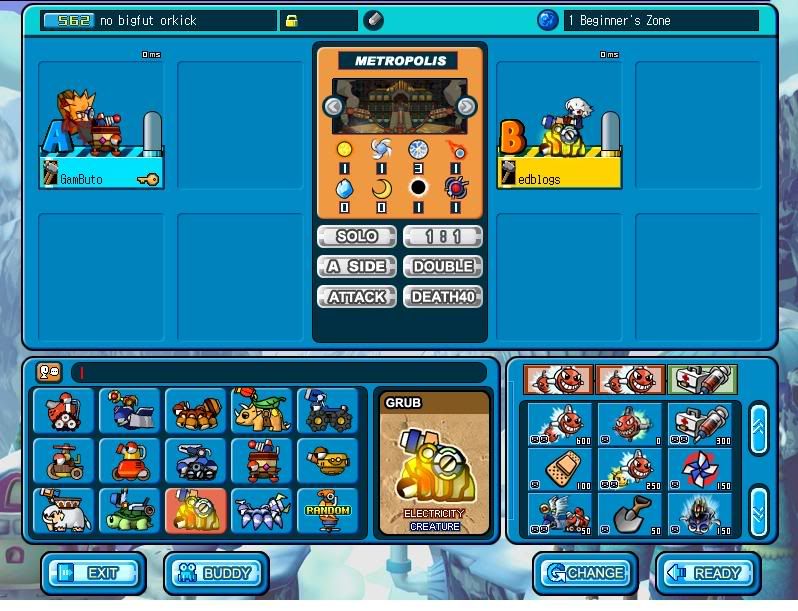 the objective of the game is the same as the aforementioned. which is to battle and win as you can. you get to pick your mobiles, each has its own design and characteristics, same as with the weapons and their attributes when dealing with forces ( i.e. wind, tornado etc.) what makes this game interesting for me is that you get to calculate the degrees and the energy you need to shoot your opponent. just like throwing a ball at someone in real time. you need to have the correct angles and momentum so you can hit your target. am not good in explaining the mechanics so you better check the link if you're interested enough. lastly, the more you destroy your enemy, the more you increase your skills, and the richer you get; which will enable you to buy accessories and costumes that will further enhance your armor, accuracy and the like. this 2-dimensional game is a cinch if you're already addicted to the other games like some people i know. hehe.
SO MUCH FOR THAT.
seems like everyone's (well, everyone who's got the drive) into blogging. even friendster already has their blog feature going on. upon closer inspection. ah, a 50 MB diskspace allotment and a 0.25 GB bandwith allotment. what's the difference by the way? i think i'm going to like their Photo Albums, IF i can open my frailing account, haven't opened it for almost two months now.
TALKING ABOUT STORAGE,
yahoo! Yahoo! upgraded to a 1 gig storage to free mail users! hehe. looks like they didn't have any choice too. gotta keep the competition strong eh? besides, since gmail already has more than 2 gigs to our pleasure. had to download my mp3s fresh and save them first before converting their size. for future advantages.
ANYWAY…
school's almost over. summer classes that is. think i'll be having a hard time this coming semester. with all the business and busyness to encounter. looks like it's going to be more than a hard day's night. don't know how it will turn out. if i ever can combine both together. or to be exact, work in the morning and study by the rest of the day. hope i can get a block section that will actually start from 1pm to i-dunno-what. so i guess that's that.
OR DID I FORGET?
we transferred again. hehe. 7th and counting. the new apartment is a little strange since we're renting

a big room in an old house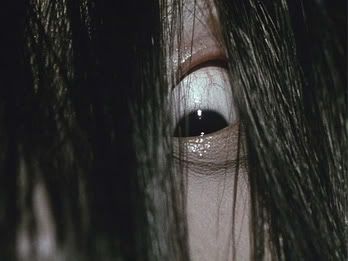 owned by a chinese family. when we first got there, we saw this strange circular mirror which more or less has the same creepiness as that of the THE RING flick . added that it was an all wooden room, with a sliding door. my brother, since we're all trying to outdo our sillyness from each other, motioned to combing his hair. same as that of the movie… btw, you don't know the trouble i had and how many stares i got from sadako's eye just to find the pic on the right. and i actually uploaded them… haha.
PS: we're probably gonna switch places again, this new abode isn't appropriate for a family like us. we've learned our lesson, a family within a family isn't a nice place to be in. and by that, i mean alive and in one roof. but till then, this will have to do. better start counting the days.
posted Thursday, 5 May 2005
nicole made this comment,
good luck with the move hopefully you and your family will find your "perfect" little place to settle oh and by the way thanks for posting sadako's pic now i will have nightmares hahahaha
take care!
nicole
comment added :: 6th May 2005, 02:54 GMT+08
A visitor made this comment,
hmm ur bored huh? and you actually talked about so much things already.. 😉
7th move? i can relate.. i dont move houses really but i have been moving from one workstation to another here at work and Damn! it is sucn a hassle.. hope ill last longer in my little nook.. kapoi na balhin!
nina
comment added :: 6th May 2005, 07:56 GMT+08
ravissant made this comment,
you scared the shit out of me w/ that eye! never have i jumped so much or freaked out by watching horror movies until the grudge.
comment added :: 7th May 2005, 21:15 GMT+08
A visitor made this comment,
oist, naga gunbound na pud diay ka? lingaw na? my RO friends invited me to play and even clang is addicted, kasi its free and you dont need load or anything, and you can buy in real PhP the items from Globe i think. but i'm sticking with Ragnarok for now. Good luck.
nix
comment added :: 8th May 2005, 13:01 GMT+08
edandhisdarkgreenlife made this comment,
nicole: im keeping my fingers crossed. haha, sorry bout that. you can imagine how freaky it was just to search for that pic. =)
nina: yeah, and i forgot to state na mag-to-two years pa kami dito. hehe.
ravissant: haha, just the reaction i expected. :p
nix: somewhat, yeah mao dyud, walay gasto kaayo. like u, to each his own.
comment added :: 10th May 2005, 18:16 GMT+08
amia made this comment,
eddd! bat parang lagi kang online? remember 'slimer' your self portrait (LOL)?
anyway, grabe bat naman kayo lumipat this time?
comment added :: 19th May 2005, 10:11 GMT+08
edandhisdarkgreenlife made this comment,
mia!!!!!!!!!! hehe… inde ah. lol. yeah remember slimer. haha. naks na save mo!
lumipat? problems with the landlord. and ngayon i think lilipat na naman. problema sa landlord's alalay. lol.
comment added :: 19th May 2005, 17:54 GMT+08
Please don't forget to confirm your subscription by checking your Inbox.
---
soloflightEd.com is a travel blog by Edcel Suyo. He enjoys performing headstands and crazy stunts during his trips in the Philippines, Southeast Asia, and the Middle East. Now based in Dubai, United Arab Emirates and working to earn a living, he takes time to enjoy the city and travel during weekends.
For updates, Like his page on Facebook or Follow him on Twitter.
For questions, advertising, and other concerns, shoot an email to ed@soloflighted.com.

---