I saw my cousins again… after 10 years.
10 effin' years is a lot.
We went to The Outpost on a weekend and had some good time. It was my brother who took us there. My brother who has changed a lot ever since we started working in the same company. He seems more outgoing now and is more outspoken which is a good thing.
Going back, ever since we left Davao, we never had any proper contact (not even updates on friendster et.al.) with them anymore. That's why it's such an experience to see and talk to them again. We used to constantly go out on Sundays with my grandmother to the beach and they'd usually visit us in our house and we'd play when we were little. Now, when I met them again, they weren't little anymore. Even if they're older, heck they're definitely way taller. 6'3″ for a guy, 5'9″ for a girl are tall right? And to think that they're younger siblings who're left in Davao because of school are even taller. We felt really small. hehe.
Anyway, so we bonded for a short while. It made me realize the importance of having relatives with the more or less the same age is. I just hope it wouldn't be another 10 years before we'll see each other back.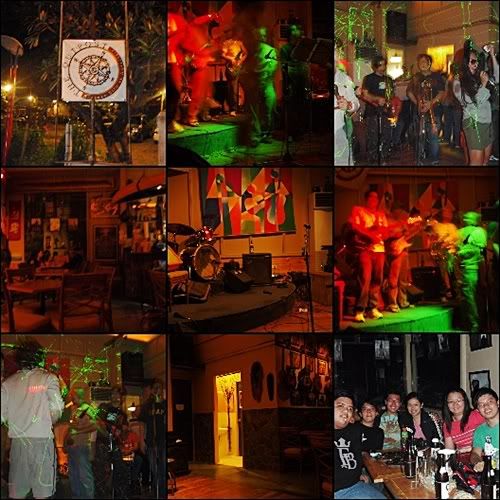 The Outpost, Lahug
Please don't forget to confirm your subscription by checking your Inbox.
---
soloflightEd.com is a travel blog by Edcel Suyo. He enjoys performing headstands and crazy stunts during his trips in the Philippines, Southeast Asia, and the Middle East. Now based in Dubai, United Arab Emirates and working to earn a living, he takes time to enjoy the city and travel during weekends.
For updates, Like his page on Facebook or Follow him on Twitter.
For questions, advertising, and other concerns, shoot an email to ed@soloflighted.com.

---