We ate at Thank God It's Fridays (TGIF) in Mall of Asia during my first weekend in Manila. The place reminded me of Casa Verde at The Walk in Cebu but of course, with better attendants in nice costumes. hehe. We were actually debating if we'd eat dinner at Hooters or TGIF but we just had a rough day that whatever place I could think of would be already fine with me.
I partially treated them out (wow, I felt so rich at the time) because I wasn't able to treat my wavemate since she relocated to Manila the time when I was transferred to another account. Anyway, the servings were big… and expensive. hehe. Oh well, we're also paying for the ambiance; just that I wasn't able to enjoy it as much because I was awake for 24 hours already and I just needed to rest.
Anyway, TGIF is now open in Cebu in Ayala's The Terraces.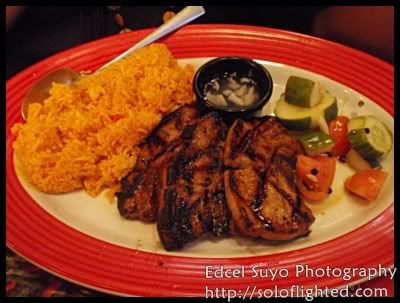 pork something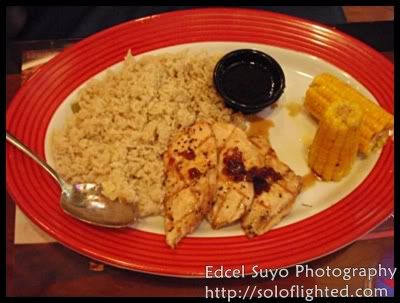 chicken something
chickent and bacon sandwich – the cheapest sandwich that they have
spent about 300 bucks just for this.
Please don't forget to confirm your subscription by checking your Inbox.
---
soloflightEd.com is a travel blog by Edcel Suyo. He enjoys performing headstands and crazy stunts during his trips in the Philippines, Southeast Asia, and the Middle East. Now based in Dubai, United Arab Emirates and working to earn a living, he takes time to enjoy the city and travel during weekends.
For updates, Like his page on Facebook or Follow him on Twitter.
For questions, advertising, and other concerns, shoot an email to ed@soloflighted.com.

---