The day after our Pandanon island trip, I joined another group of people who were off to Camotes island. At first, I didn't want to take part in the outing because
one: I don't have enough cash.
two: I've already been to Camotes and
three: I'm already tired from the previous outing in Pandanon
But when my friend told me they were going to lend me some dough, and because they were very persistent, I took the bait and I realized what an easy catch I am.
Anyway, went to Pier One to ride a boat going to the island. It took around 2 and a half hours of travel to get there from Cebu and I just slept the whole time because I was still dead-tired.
This was my 2nd time in the island of Camotes. I was hoping to visit the Danao Lake and one of the caves but since we didn't have enough time, we were only able to stay in the same resorts that I've been to the last time was here; Santiago Bay Resort and Mangodlong Resort.
I practiced skimming with fellow colleagues, had alcohol videoke sessions, photo shoots; and to top it all off, I got stung by a jellyfish. It couldn't get any better than this.
We slept overnight, and went home the next day. When the boat docked on the pier, I hurriedly went to the house to get quick change of clothes and I went ahead to the office as it was back to work already.
Camotes Island
Santiagao Bay Resort
Mangodlong Resort
(click to Enlarge)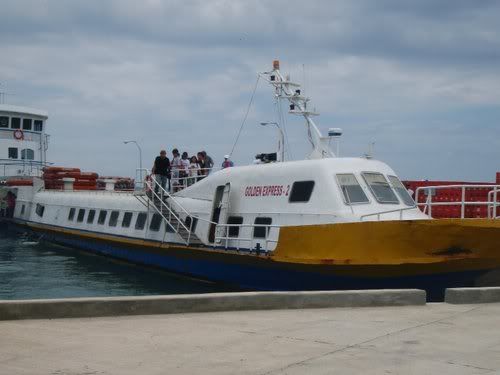 boat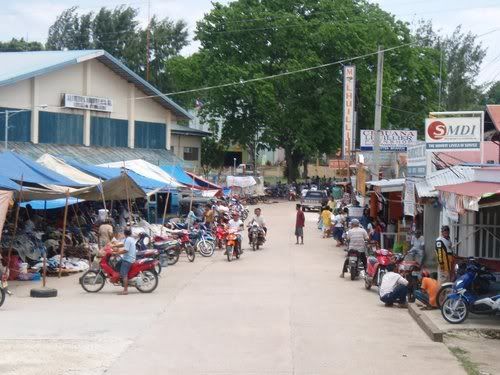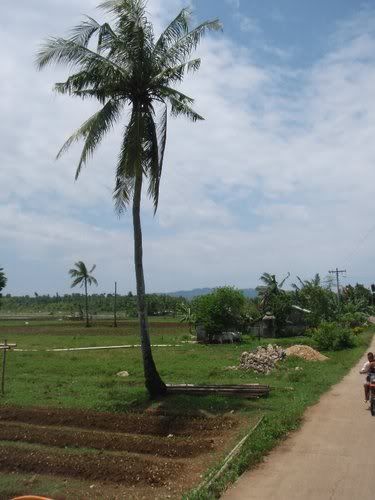 just arrived in Camotes island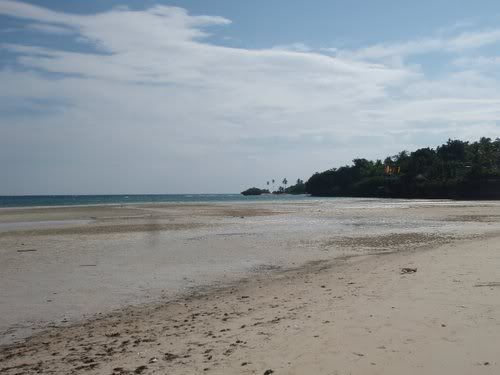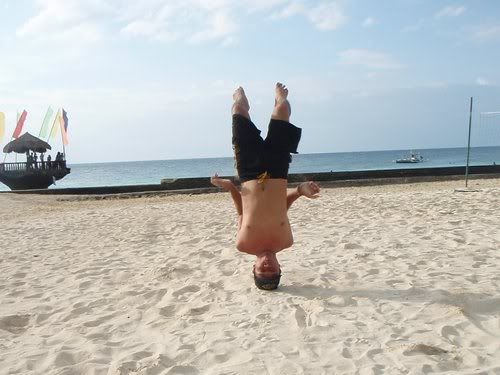 santiago bay and mangodlong resorts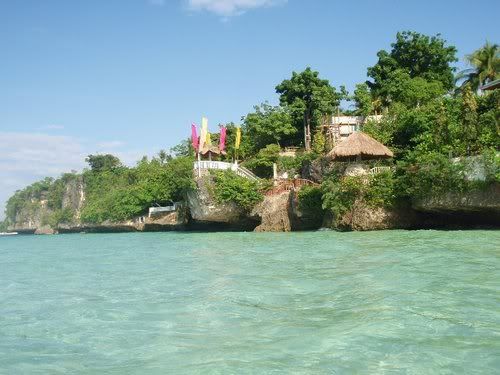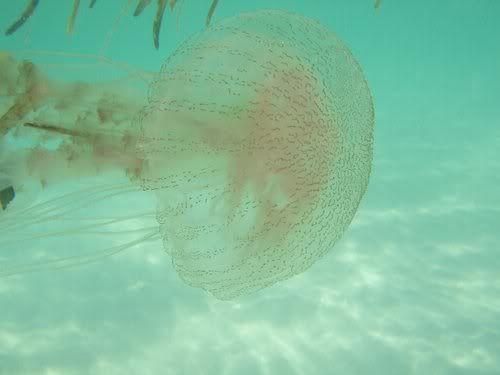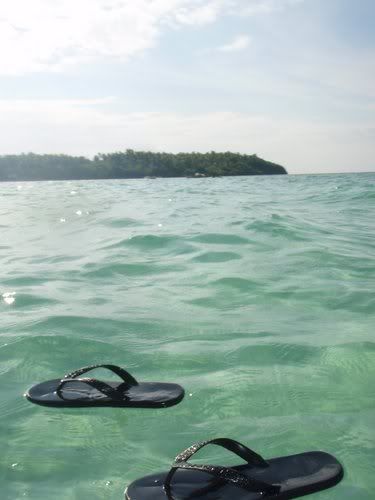 Santiago Bay Resort, jellyfish slippers
Please don't forget to confirm your subscription by checking your Inbox.
---
soloflightEd.com is a travel blog by Edcel Suyo. He enjoys performing headstands and crazy stunts during his trips in the Philippines, Southeast Asia, and the Middle East. Now based in Dubai, United Arab Emirates and working to earn a living, he takes time to enjoy the city and travel during weekends.
For updates, Like his page on Facebook or Follow him on Twitter.
For questions, advertising, and other concerns, shoot an email to ed@soloflighted.com.

---