So as I've said, we went to Pandanon island as the weather was good. It was a great day to spend time at the beach! At least this outing isn't that expensive cause we just had to contribute a small amount because we were sponsored by our department. We were supposed to reserve a boat but it would cost us more so we just got one when we got to the Mactan (near Hilton) already.
It was a 1 hour-ride for us, the waves were a bit strong, but not that big; they were actually nice as we had fun with the travel. But I just slept the whole time because I did overtime work the night before and I barely had sleep. When we got to the place, I forgot how beautiful it looked. Maybe because the last time I went to Pandanon, it was raining; so I never found the beauty of it until now.
There were also a lot of people and we never got a decent cottage because they were all reserved by some Sta. Lucia Property affair. Anyway, I had fun, I brought a frisbee but I couldn't make use of it as it was very windy. Forgot to wear buy sunblock though, and now I'm all red again.
As usual, I took a lot of pictures of the place, hehe. Even if the sand wasn't that fine in some areas, it was still a great escape.
Pandanon Island, Bohol
Pumpboat ride rent: P3,500.00 good for 30-35 people
(click to Enlarge)

kid swimming

pump boat

house

Pandanon island signage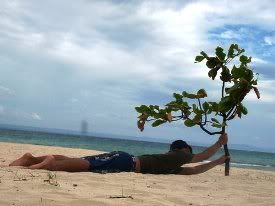 hanging tight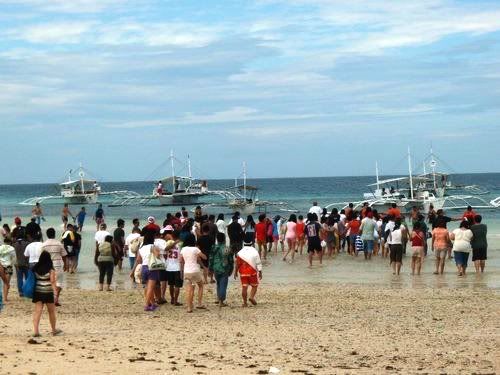 hordes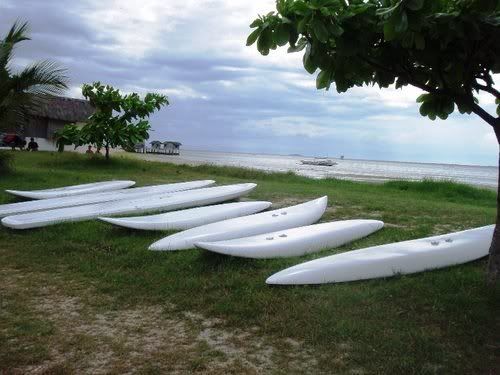 boards
Please don't forget to confirm your subscription by checking your Inbox.
---
soloflightEd.com is a travel blog by Edcel Suyo. He enjoys performing headstands and crazy stunts during his trips in the Philippines, Southeast Asia, and the Middle East. Now based in Dubai, United Arab Emirates and working to earn a living, he takes time to enjoy the city and travel during weekends.
For updates, Like his page on Facebook or Follow him on Twitter.
For questions, advertising, and other concerns, shoot an email to ed@soloflighted.com.

---