Two weekends ago, a couple of colleagues and I went somewhere in Liloan just to head off to a beach with sand so we could also practice skimming. I'm not a skimmer but I like to learn. At least it wasn't that expensive to go there. I had fun overall, but it's just contradicting that when we went back to the city, we ate at a restaurant for dinner. We spent a whole lot more because of that dinner compared to the table rent and fare for all of us. But I liked how it turned out anyhow.
Lemon Grass
Ayala Center Cebu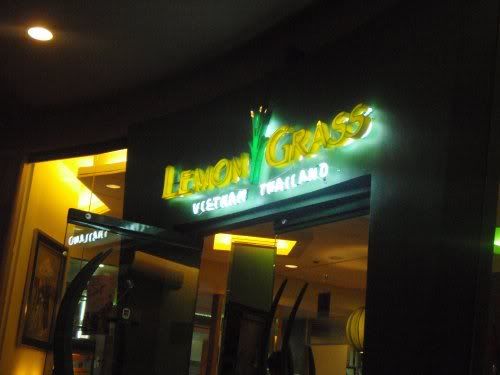 Lemon Grass
Please don't forget to confirm your subscription by checking your Inbox.
---
soloflightEd.com is a travel blog by Edcel Suyo. He enjoys performing headstands and crazy stunts during his trips in the Philippines, Southeast Asia, and the Middle East. Now based in Dubai, United Arab Emirates and working to earn a living, he takes time to enjoy the city and travel during weekends.
For updates, Like his page on Facebook or Follow him on Twitter.
For questions, advertising, and other concerns, shoot an email to ed@soloflighted.com.

---