This is a late post cause I ran out of words to talk about which is such a rare occasion. This will also be a quick one since I'm swamped with so many responsibilities that I have difficulty sleeping at the end of the day.
———————-
Mahayahay Beach
Argao, Cebu
South Bus Terminal Fare – 60 pesos (2 hour ride)
Stop at Argao and ride a trike going to Mahayahay – P6 per person
Skimboard Rent – 100 per day
Cottage Rent – P200 (standard fee)
We went for two separate days to Argao which is somewhere at the South of Cebu to try skimming at Mahayahay Beach which is a famous spot for locals to skim on. The sand isn't that great but we were there for the waves. I've been wanting to go this side of the island after I saw a Youtube video of locals skimming especially during these months of the season. I sure wasn't disappointed when we got there as the waves were big. When you reach the town of Argao, you can just hire one of the tricycles so you can go to the beach. It can't be missed since it's known for skimming.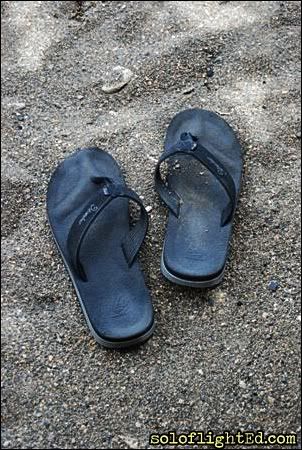 Brown sand. it's been awhile since I last set foot on you so before I break into a poem, I'll talk about the waves.
The first day happened on a Monday wherein Doi and June accompanied me on a school day so you can imagine the absence of people around. The place was deserted, well except for some locals but it felt like we owned the place. The cottage that we rented cost 200 pesos but we haggled since there were only three of us and there was barely anybody on the place. We were able to lower it down to 50 bucks. haha.
The second time I went there, Doi, Edwin, Audrey and my younger brother joined me on a Sunday and first bought some grocery items for our picnic at Elizabeth mall (Emall). We didn't want to spend too much since we're always looking for ways to lessen our costs. Also, since it was a family day, we paid the regular price of P200 for the cottage. At least we brought more stuff for our picnic.
The waves are great, especially at this time of the year since it's Habagat season (I think). I'm not a good skimmer though. I'm always at the basic part and I can hardly keep balance. But I just wanted to feel the adrenaline rush that the water brought. I got my Frisbee and we played a couple of rounds flying the disc to each other.
I also just wanted to break free from the air conditioned office so my skin get some much-needed rays. The weather was good on those days which made it all the more enticing to just hang loose.
I was not disappointed when the locals showed their stuff and ride the waves on the small boards. I was really amazed of their skills on how they could treat the board as if they were already surfing. I know that with some more practice, I can improve. Unfortunately, I sprained my left leg that I had to stop because it hurt already when attempting to do a stunt in a lame manner.
Because of the mishap, I resorted to taking more photos and going as near as the skimmers to take some good shots. An action that I later regretted because my camera got busted (another blog entry to write about) which made me look like a dufus later on. I didn't want to ruin the moment so I just had to enjoy the remaining rays of the sun.
Going home, we were too pooped to even talk. Those two separate days were really worth it. I developed some body pains in each of those instances but it was good. At least I know I can always ride a bus and just travel down south to a cheap place just to get some good relaxation with nature.
Argao is a nice place to be in. I'll be blogging more about their St. Michael the Archangel Church and their park as well as their Riverstone Castle which are truly beautiful. That's it for now.
Please don't forget to confirm your subscription by checking your Inbox.
---
soloflightEd.com is a travel blog by Edcel Suyo. He enjoys performing headstands and crazy stunts during his trips in the Philippines, Southeast Asia, and the Middle East. Now based in Dubai, United Arab Emirates and working to earn a living, he takes time to enjoy the city and travel during weekends.
For updates, Like his page on Facebook or Follow him on Twitter.
For questions, advertising, and other concerns, shoot an email to ed@soloflighted.com.

---